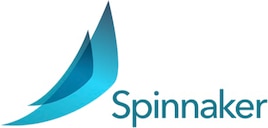 OpsMx Enterprise for Spinnaker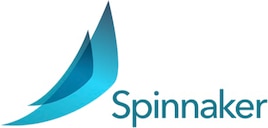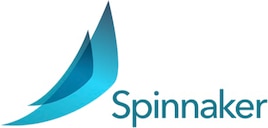 OpsMx Enterprise for Spinnaker
By DevOpsMx, Inc.
Certified enterprise ready
Continuous Delivery platform proven in production over millions of deployments to deliver software faster through fully automated pipelines.
Products purchased on Red Hat Marketplace are supported by the provider. Beyond documentation and developer communities, specialists and product maintainers may be available to address your concerns.
FAQs
OES Spinnaker is Enterprise ready Spinnaker by OpsMx
No Vendor Lock-in Enterprise
Value-Add without Lock-in
Spinnaker lifecycle Management
Application Onboarding
Machine Learning-based Automated Release Verification
Enforce Compliance Policies
Audit
CD Dashboard

Continuous Verification enables automation of new release verification, reducing time-consuming and error-prone manual verification processes, drastically reducing bad releases.

Spinnaker is an open-source, multi-cloud continuous delivery platform for releasing software changes with high velocity and confidence.

OpsMx Spinnaker is enterprise-ready with easy-to-on board features. Also, the machine learning-based continuous verification enhancement makes the deployment process close to fully automated. At OpsMx, we believe in providing no lock-in Spinnaker support and value-add that most enterprises desire

Spinnaker is being used by both large and medium-sized companies. Any company that aims to deploy applications with high velocity, accuracy, and confidence can use Spinnaker. Some companies that are contributing to the Spinnaker project and using it are Netflix, CapitalOne, Cisco, Pivotal, Google, Amazon, Scopley, Avast, Makerbot, Standard Chartered, and Indeed.com.

Autopilot is a release verification platform that provides DevOps engineers with an intelligent, automated, real-time, and actionable risk- assessment of new release deployments. Autopilot verifies the latest version of the service, comparing it to the baseline or prior release after production rollout. The baseline can be a deployment from a prior time or a current production instance during rollout using canary or blue/green or rolling update strategies.

Autopilot leverages unsupervised and supervised machine learning and Artificial Intelligence (AI) techniques to analyze 1000's of metrics (infra and APM) and logs data to perform in-depth analysis of architectural regressions, performance, scalability and security violations of new releases in a scalable way for enterprises.

Spinnaker is a multi-cloud deployment tool. Applications can be deployed on WS EC2, Kubernetes, Google Compute Engine, Google Kubernetes Engine, Google App Engine, Microsoft Azure, Openstack, Cloud Foundry, and Oracle Cloud Infrastructure using Spinnaker.

Yes. Spinnaker is normally used in conjunction with Jenkins. Spinnaker makes the deployment phase of Jenkins more flexible by breaking Jenkins jobs down into automatic, reusable tasks.