Tufin SecureCloud


By Tufin
Certified enterprise ready
A cloud-based security policy automation service for organizations needing to gain visibility and control of the security posture of their hybrid cloud environments – without compromising business speed or agility.
Tufin SecureCloud enables intelligent monitoring of multiple cloud environments without additional software or impact to application performance. Tufin SecureCloud integrates into DevOps pipelines through common CI/CD tools to discover security risks and validate compliance with policy before going to production. Tufin SecureCloud unifies security policy management for container, microservices and hybrid cloud environments into a single solution.
Visibility
Visibility across public cloud assets and Kubernetes clusters – application topology, industry benchmarks, cloud platform best practices. Take advantage of Open API to integrate with vulnerability management products to enhance your security posture and map your application across public and hybrid cloud.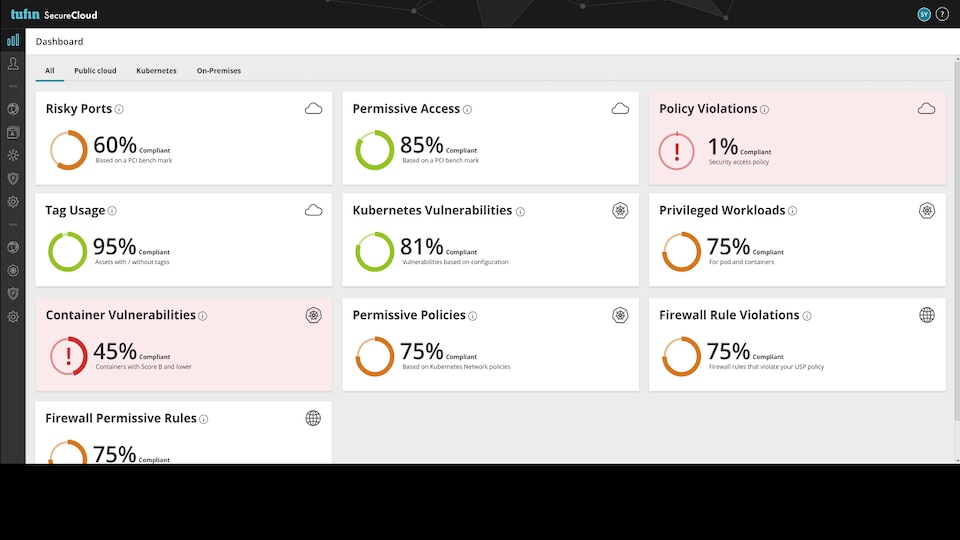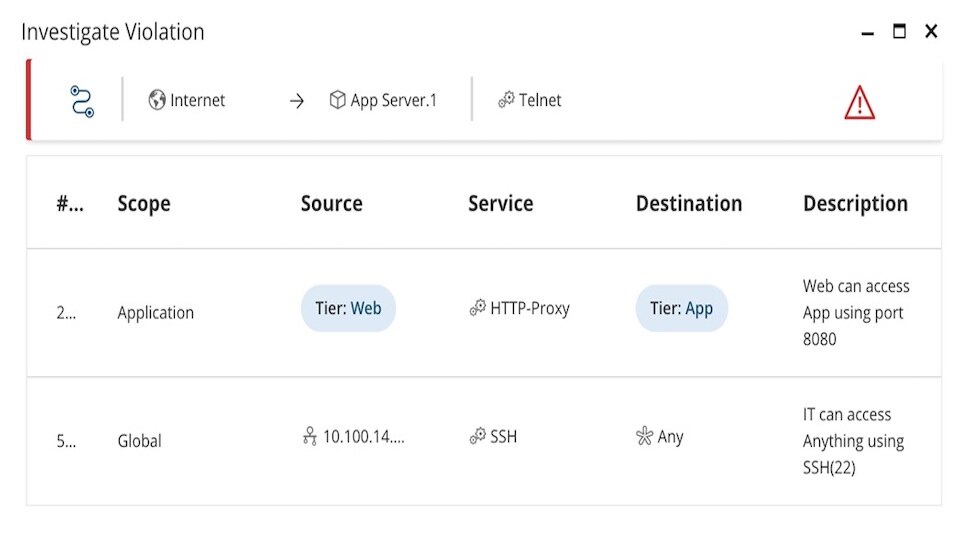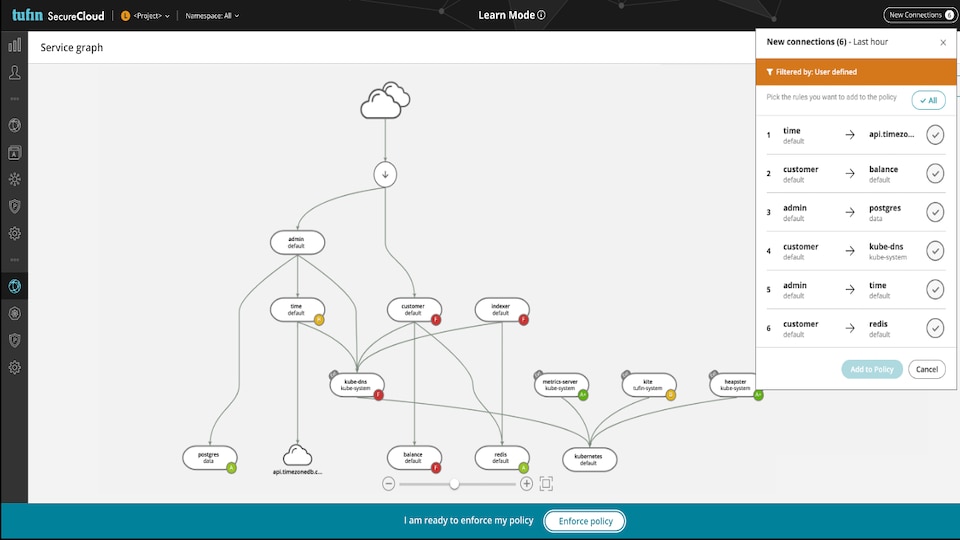 Security Policy Guardrails
Establish security-policy guardrails – discover, define, auto-generate using native network policy controls. Segment and microsegment access for Zero Trust. Automatically 'learn' your infrastructure intricacies and generate native security policies to safeguard your assets. Reduce the attack surface of your public cloud including East-West and North-South traffic, by segmentation of the workload.
Continuous Compliance
DevOps automation integration (CI/CD pipelines), security and cloud operations alerts and dashboard, and reports. Ensure that your Cloud Operations and the DevOps team are integrated in the compliance and security process through proactive involvement during the CI/CD pipelines. Diverse and comprehensive compliance reporting for effective decision making by the CISO and the office of compliance.
Security without compromise
Reduce your 'cluster bloat' and use less compute power to enforce security with our agent-less or zero control plane solution. No control plane and agents Robust and flexible native API integration into cloud automation (CI/CD pipelines) to "shift-left" the responsibility of security to dev team. Enables you to fix security policy violations early in your SDLC. Supports your business decision to adopt cloud by enhancing security without compromise.
Pricing summary
Unlimited Kubernetes protection
Continuous compliance, reporting and alerting
Additional resources
Want more product information? Explore detailed information about using this product and where to find additional help.