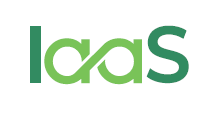 Managed Infrastructure as a Service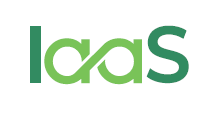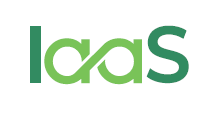 Managed Infrastructure as a Service
By DNA IT Slutions
We provide managed infrastructure as a service to clients from all sectors. Built on the IBM Cloud, our managed IaaS service enables you to run your applications and workloads with as much or as little IT control as you want, from virtual servers to server less resources. You can even get fixed monthly costs for budget control or variable costs for ultimate flexibility.
The DNA IT managed IaaS Cloud compute services flexibly drives the end user experiences that you want. Whether you need to tune an application with specific OS access requirements, provide a stateless API that services high request volumes and delivers special services, or implement micro-services that quickly and automatically adapt to use, DNA IT and IBM Cloud has you covered.
Global cloud infrastructure service inclusive
The DNA IT IaaS solution, built on the IBM Cloud offers an expansive global cloud infrastructure service inclusive of open hybrid and multi-cloud enablers and the broad IBM ecosystem of technology and service partners designed to address these needs.
DNA IT IaaS - User Case Study - Blue Insurance
Full bare metal and hypervisor access
The DNA IT IaaS VMware Solutions on IBM Cloud provides customers with full bare metal and hypervisor access and full administrative access to vCenter, PSC, NSX, and any add-on service. Customers deploying their VMware environment in IBM Cloud possess the same control, security, and functionality as they do with their on-premises environment. IBM provide a completely native VMware environment, requiring no changes to existing tooling or processes.
Multiple Storage Options
Some workloads run better on different storage types, so we wanted to provide robustness and choice to ensure that we deployed the optimized storage for the customers' workloads and applications. Customers can choose vSAN All-Flash, Endurance File Storage, and NetApp ONTAP Select. Customers can now also use IBM Cloud Object Storage.
Business Continuity and High Availability
Our IaaS solution on IBM Cloud has three resiliency tools—Zerto (disaster recovery), Veeam (disaster recovery and backup), and IBM Spectrum Protect Plus (backup)—that enable customers to reduce downtime. These offerings are hypervisor-based solutions. DNA IT provides managed services for backup and DR in the IBM Cloud using these services, customers get a fully independent service, that forms part of your business continuity plan, with an SLA of 99.99% uptime.
Network Backbone and Geographic Reach
Our IaaS solution is available at 50+ data centres worldwide. Once a customer has deployed an environment in the IBM Cloud, they can secure through our private network backbone and replicate and migrate their workloads to other IBM Cloud data centres for free. If you have a production environment and a backup environment in another data centre, the daily/weekly rate of change would be completely free, saving you a significant cost.
Modernize Apps to Accelerate Innovation
Leveraging IBM Cloud Private and IBM Services to re-architect or partially refactor heritage applications, customers can containerize stateless apps with microservices and keep stateful portions of their workloads in VMware. Through the modernization and transformation process, customers get a path to Cloud-native applications with DevOps, Microservices, Containers, and much more.
Pricing summary
Fixed monthly costs for predictable, stable workloads.
Ideal for legacy VMware estates and replacing older servers.
Fully managed service - from migration planning to ongoing management.
Additional resources
Want more product information? Explore detailed information about using this product and where to find additional help.