E.D.D.I


By Labs.ai
Certified enterprise ready
Prompt & Conversation Management Middleware for Conversational AI APIs such as ChatGPT. Lean, restful, scalable, and cloud-native. Developed in Java, powered by Quarkus, provided with Docker, and orchestrated with Kubernetes or Openshift.
E.D.D.I (Enhanced Dialog Driven Interface) is a conversational AI middleware that offers prompt and conversation management for Conversational APIs, such as ChatGPT. Developed in Java using Quarkus, it is lean, RESTful, scalable, and cloud-native. EDDI offers seamless API integration capabilities, allowing easy connection with various conversational or traditional REST APIs. It supports the integration of multiple bots with multiple bot versions for a smooth upgrading and transitions experience.
Scales out horizontally
Horizontal scaling is supported through resource-oriented design & RESTful architecture, which also provides the ease to integrate and connect with other resources (API-Connector).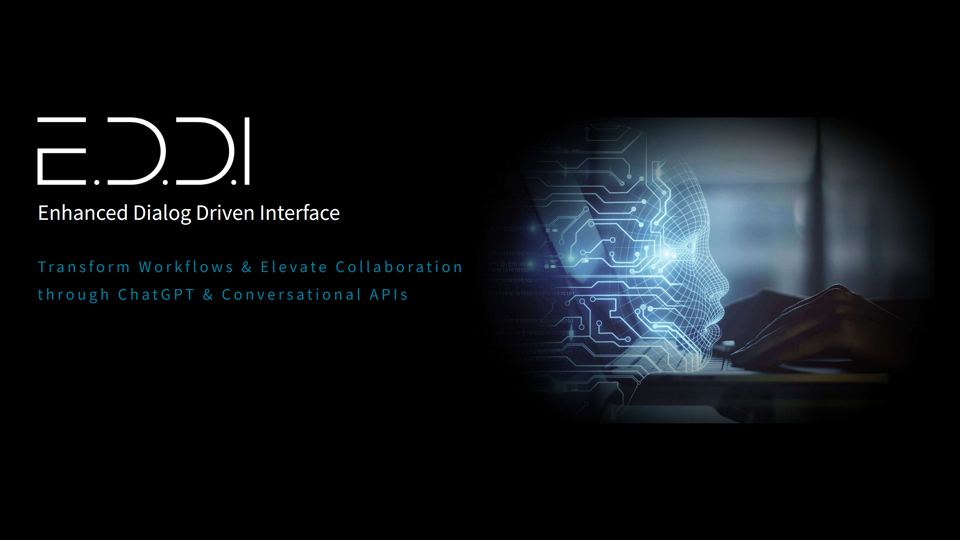 Prompt & Conversation Management for Conversation AI APIs
Manage prompts and conversation state for conversation APIs like ChatGPT.
Flexible Behaviour Rules
Make decisions with predefined and custom conditions.
Conversation Memory
Store context information between user interactions
Versioned Configurations
Track all changes made to all configurations and use different versions of your configurations in different bots to allow multiple bots with shared knowledge.
Template Engine
Dynamically compose output from bots for the ease to quickly build your own templates.
Full Bi-Directional GIT Sync
Use init, commit, push and pull to integrate a Chatbot to a GIT repository of your choice.
Pricing summary
Standard Support included
9 hours of Chatbot Consulting included
Advanced Graphical User Interface included
72 hours of Chatbot Consulting at EUR 60.-/h (instead of EUR 150.-/h) included
Additional resources
Want more product information? Explore detailed information about using this product and where to find additional help.