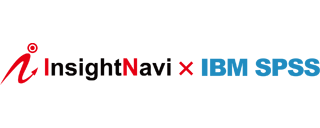 InsightNavi SPSS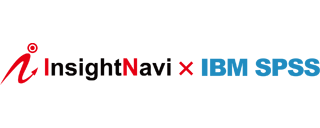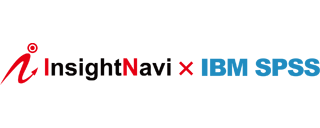 Delivery method
SaaS
This product is a pure SaaS offering and does not require any additional software prerequisites.
Helps you visualize the results of your analysis in SPSS
Simple and fast
Data from Excel and other spreadsheet software as well as various databases can be loaded easily and at high speed. There is no file size limit, and large data can be handled.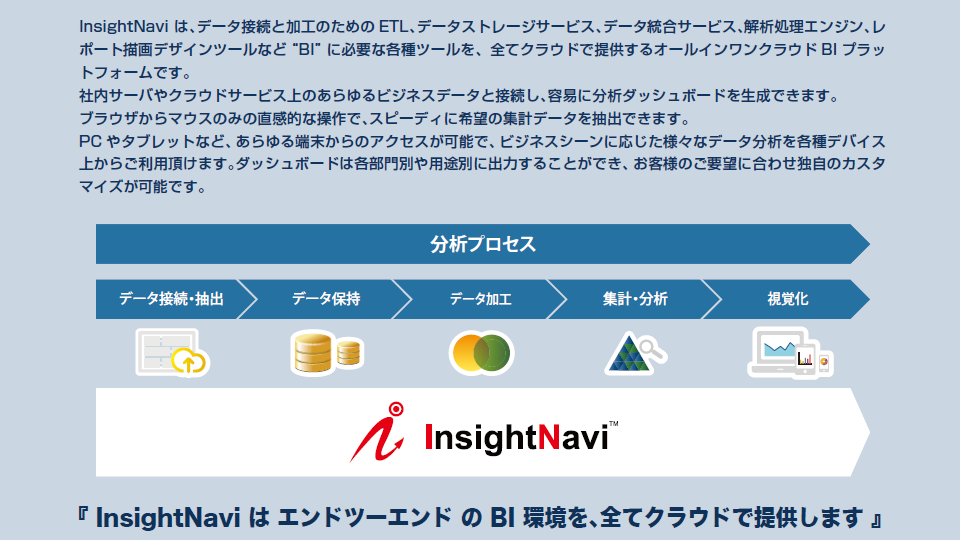 Select an analysis method from the menu
Complex analysis methods can be completed simply by selecting the method you wish to apply from the menu, selecting the necessary items, and pressing the button. About 30 types of statistical methods and analysis menus commonly used for data aggregation and analysis are implemented, eliminating the time and inconvenience of complex and difficult function input.
Select a graph to view analysis results
Both complex tables and sophisticated graphs can be easily created by simply selecting and clicking on the on-screen menu. You can easily choose from about 20 different graph output formats.