IBM API Connect


By IBM
Certified enterprise ready
Take control of your APIs and drive digital business with a robust API strategy that meets changing needs of your users. Create, secure, manage and socialize your ecosystem of APIs across clouds with an intuitive and scalable API management solution.
IBM API Connect provides market leading and award winning API management capabilities, scalable for hybrid and multicloud use cases. Create, secure, manage and socialize all your APIs across clouds to power digital applications. Available as part of a modern approach to integration with IBM Cloud Pak for Integration built on Red Hat® OpenShift® ready to accelerate your journey to cloud.
Create and test your APIs
Accelerate API developer productivity with simplified methods and a built-in toolkit. Developers can automatically create APIs that expose data, microservices, enterprise applications and SaaS services. The developer toolkit provides all the tools your API developers need for modeling, developing and testing APIs.
Learn about API Management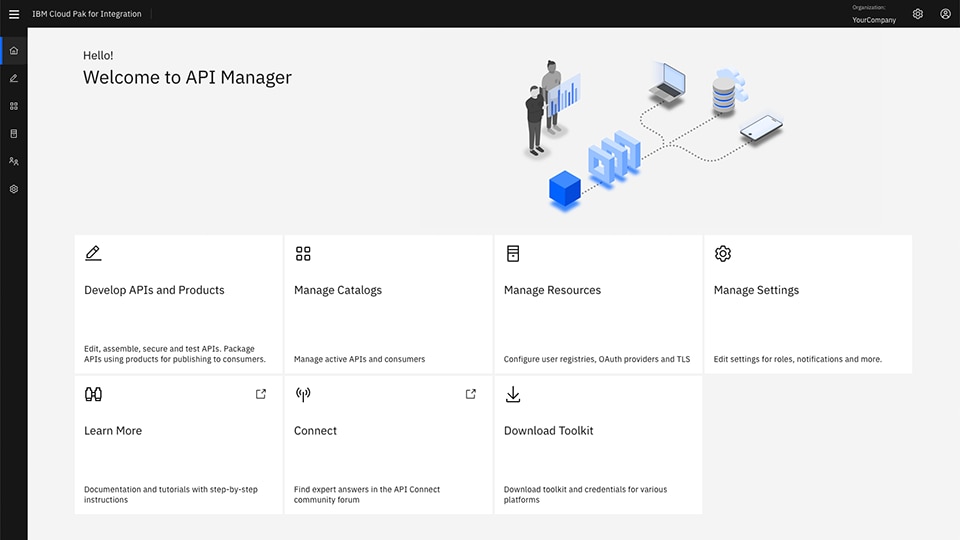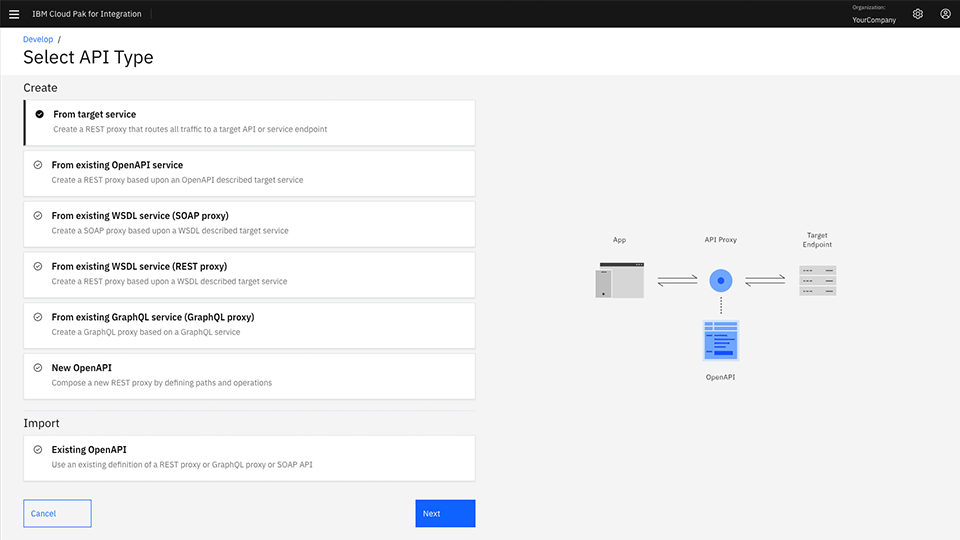 Secure your APIs
Securely expose existing systems of record or services through APIs to develop new mobile, Internet of Things (IoT) and web applications. Easily apply built-in policies to help secure, control and mediate API delivery with virtually unmatched scale using IBM DataPower Gateway, an industry recognized enterprise-grade gateway known for security and reliability.
Manage your APIs
Publish, govern, socialize and analyze APIs rapidly, with built-in capabilities at every stage of the lifecycle, from planning, designing and developing to testing, deploying and retiring. API manager's intuitive user interface enables management many types of APIs including REST, SOAP and GraphQL.
Socialize your APIs
Engage internal and external API consumers through both company-branded self-service developer portals and social community-building capabilities. Socialization can drive API discovery and monetization, and broaden business and partnerships.  
Additional resources
Want more product information? Explore detailed information about using this product and where to find additional help.