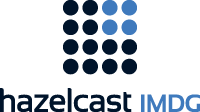 Hazelcast IMDG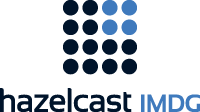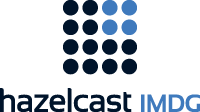 By Hazelcast, Inc.
Certified enterprise ready
The Hazelcast IMDG (in-memory data grid) is a set of networked/clustered computers that pool together their random access memory (RAM) to let applications share data structures with other applications running in the cluster.
Products purchased on Red Hat Marketplace are supported by the provider. Beyond documentation and developer communities, specialists and product maintainers may be available to address your concerns.
FAQs
Hazelcast is an in-memory computing platform that enables high-performance systems. It lets customers build applications with the highest throughput and lowest latency requirements. It is comprised of an in-memory data store and a stream processing engine. It is used by businesses of all sizes to run systems with high-volume, time-sensitive workloads, including payment processing, fraud detection, e-commerce, and any system that depends on the speed of in-memory computing.

As RAM prices continue to drop, more and more businesses are turning to in-memory computing as a way to do more work in less time. Hazelcast is a leader in in-memory technologies and complements IBM technologies by providing a fast and proven acceleration layer for the entire application infrastructure.

Hazelcast is ideal for a number of use cases that require high throughput and low latency, including payment processing, fraud detection, e-commerce, AI-based customer support, streaming ETL and data ingestion, Internet of Things analytics, and risk management. It is ideal for architectures based on microservices, cloud, stream processing, and large-scale batch processing.

Hazelcast technology is about speed, scalability, stability, and security. Optimizations around in-memory processing ensure it adds the highest performance to any data architecture. Its distributed architecture and high-density memory features allow it to grow as your workload grows. Business continuity capabilities ensure the ability to support 24/7 deployments. And built-in security controls ensure the data processed by Hazelcast is protected from unauthorized access.

Hazelcast is comprised of two main technologies that define the key capabilities in the platform. First, the in-memory store (Hazelcast IMDG which stands for "in-memory data grid") creates a shared pool of RAM from multiple computers in a cluster to create an ultra-fast medium for reading and writing data. Hazelcast IMDG stores many types of data structures to simplify the development of fast applications. Second, the stream processing engine (Hazelcast Jet) works with IMDG to process streaming data at the highest speeds. It gets its speed from the ability to spread work efficiently across all cores in a cluster, and also reduces latency by looking up enrichment data from within the tightly integrated IMDG.
Hazelcast provides additional capabilities that simplify the deployment and maintenance of a business-critical data infrastructure, including several business continuity features, high-density memory, and built-in security controls.

Hazelcast has historically been aligned with the "in-memory data grid" market with technologies such as Oracle Coherence. Unlike other in-memory data grids, Hazelcast continues to innovate and expand its capabilities to let customers do more with in-memory speeds. For example, the addition of Hazelcast Jet, the high-speed stream processing engine, lets customers also build real-time applications that process high volumes of incoming data.
Hazelcast is often compared to in-memory databases (IMDB), but Hazelcast goes beyond IMDBs by storing a variety of data types that can be used in conjunction with a streaming data infrastructure.

Hazelcast consistently shows superior performance against comparable technologies, as demonstrated by documented benchmark reports. Hazelcast also has a full suite of security features to ensure all data is protected from unauthorized access. And for environments that leverage streaming data, the tight integration of Hazelcast Jet and Hazelcast IMDG provides a simplified deployment that delivers extremely low latency when enriching streaming data.

The largest banks, the largest telecommunications firms, and the largest e-commerce businesses use Hazelcast to accelerate their applications. Hazelcast is used by many companies from the Global 2000 to small startup companies with extreme performance requirements. Any company that gains competitive advantage by doing more work in less time by leveraging in-memory processing can benefit from Hazelcast.