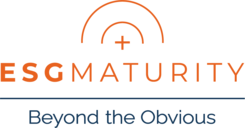 ESG Maturity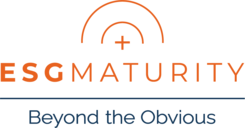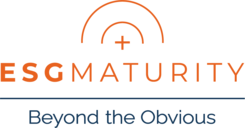 By C-MORE | Beyond the obvious
Combining Data Science and Artificial Intelligence with in-depth expertise on Environment, Social and Governance (ESG) issues, ESG Maturity is a unique full-fledged Software-as-a-Service (SaaS) solution for sustainability management, which is capable of integrating the whole sustainability journey of an organisation and extending the analysis to its supply chains, clients and/or financial assets.​
Delivery method
SaaS
This product is a pure SaaS offering and does not require any additional software prerequisites.
ESG Maturity focuses on in-depth ESG maturity assessment, ongoing monitoring, action planning, performance improvement, risk management (including regulatory compliance-related risks), and sustainability reporting. Using a highly flexible and customisable questionnaire-based approach, ESG Maturity is capable of addressing all sustainability-related matters of organisations with distinct business models, from diverse sectors/industries, of different sizes, and across various geographies.​
Sustainability assessment
ESG maturity level scoring to understand current sustainability positioning, overall and by each of the ESG pillars, taking under consideration the organisation sector/industry​. Assessment starts with an intelligent enquiry that is based on global standards, applicable legislation and, above all, tailored to the industry, sector, and countries in which the organisation under analysis operates. This questionnaire follows a decision tree model and collects real company data.
ESG Maturity SaaS presentation
Customisable and interactive dashboards for sustainability
Once the questionnaire is complete, customisable and interactive dashboards are provided, displaying elements such as:​ - A comprehensive action plan, with customised recommendations for ESG improvement​; - A priority matrix, where measures for ESG improvement are ranked on the basis of priority and business criticality; - Key ESG indicators​; - Strategic alignment in view of the Sustainable Development Goals framework, highlighting the most relevant SDGs for the organisation.
ESG tailored target-setting
ESG goal-setting is possible, with constant monitoring of key metrics through customisable and intuitive dashboards. Targets are available for setting and monitoring in a flexible and customisable fashion, allowing organisations to follow chosen indicators, create tasks and assign them to different users within the organisation. Complementarily, evidence to support progress can be uploaded, being then subject to analysis and stored in a centralising repository component of the SaaS.
Targeted action plan for sustainability improvement
Once assessment is complete, ESG Maturity provides an organisation with a tailored action plan for sustainability enhancement, with customised recommendations to improve actual ESG performance and reduce the risk of non-compliance with ESG-related international regulations. Comprehensive toolkits to implement recommendations are available in the SaaS library.
Reporting in full compliance with sustainability regulation
Efficient, comprehensive, and flexible facilitation of sustainability reporting, aligned with the applicable European regulation, including the EU Taxonomy and the EU Corporate Sustainability Reporting Directive (CSRD), and in accordance with key international frameworks such as GRI, SASB, UN Global Compact, UN SDG, TCFD, and CDP. Compliance of key documentation can also be efficiently assessed, within the platform, for alignment and fulfilment of regulation requirements.
ESG behavioural and reputational analysis
ESG Maturity is also able to conduct ESG behavioural and reputational analysis for an organisation, collecting and analysing all publicly available data originating from various different sources, including press and social media.
ESG sector/industry benchmarking
Through its data collection, standardisation and analysis capabilities, ESG Maturity also encompasses a benchmarking functionality, that allows comparison of an organisation's sustainability position against sector and/or industry anonymised peers, shedding light on sector/industry-specific best practices to be followed to increase sustainability-driven competitiveness.
Internal, legal, literacy and intelligence resources
A library centralising own resources, toolkits to implement ESG improvement recommendations, regulatory and framework materials, as well as additional knowledge documents promotes sustainability literacy within the organisation and ensures that the whole sustainability journey is navigated in a fully informed and documented manner.