OnDMARC


By Red Sift
Blocks phishing/spoofing attacks and increases deliverability of legitimate emails.
Delivery method
SaaS
This product is a pure SaaS offering and does not require any additional software prerequisites.
OnDMARC is a cloud-based application that enables organizations to quickly configure SPF, DKIM and DMARC for all their legitimate email sources. OnDMARC's intuitive, self-service solution and use of AI ensures customers are guided throughout the process, leading to both meaningful experiences and more successful outcomes. Our partnerships with Verified Mark Certificate (VMC) Providers also supports customers to deploy BIMI.
Dynamic DMARC
Manage DMARC, DKIM and SPF records from right inside the OnDMARC interface without needing to access your DNS.
OnDMARC Product Explainer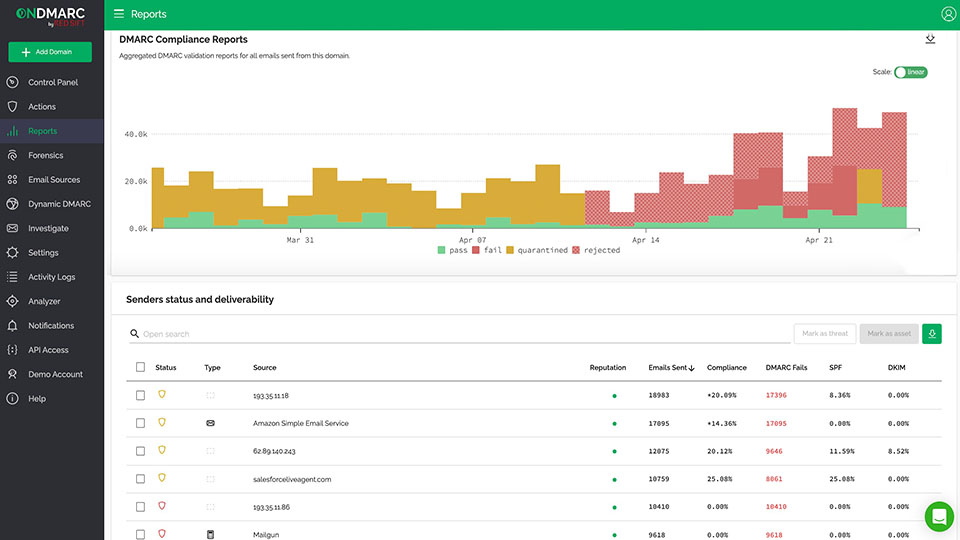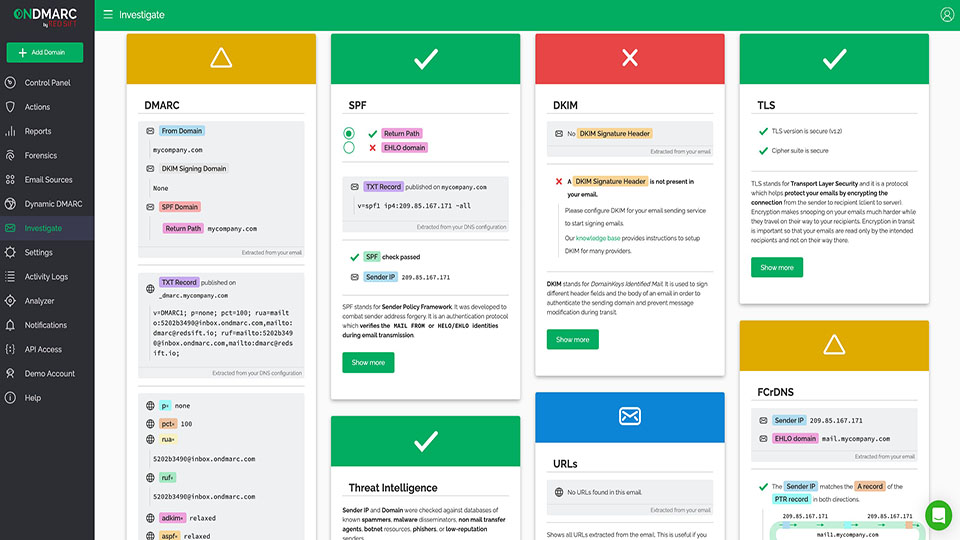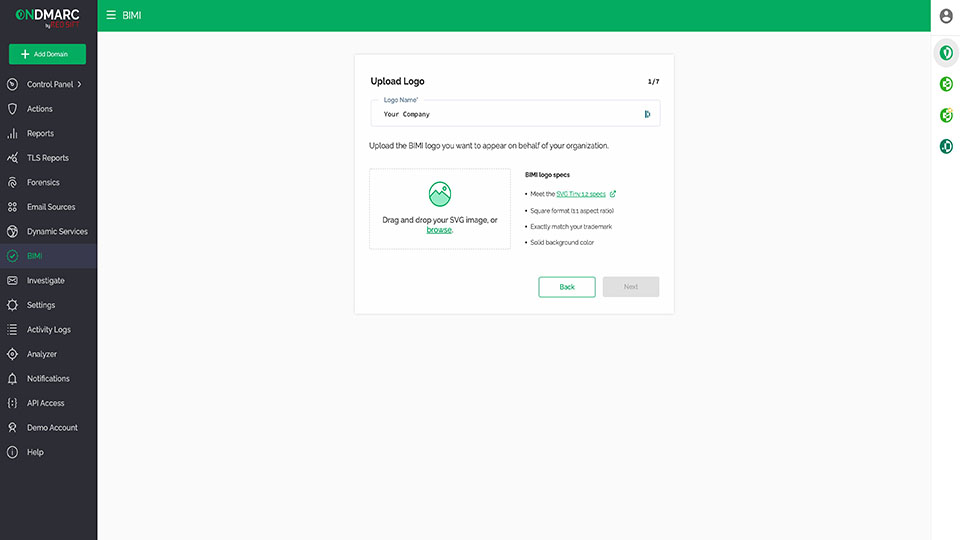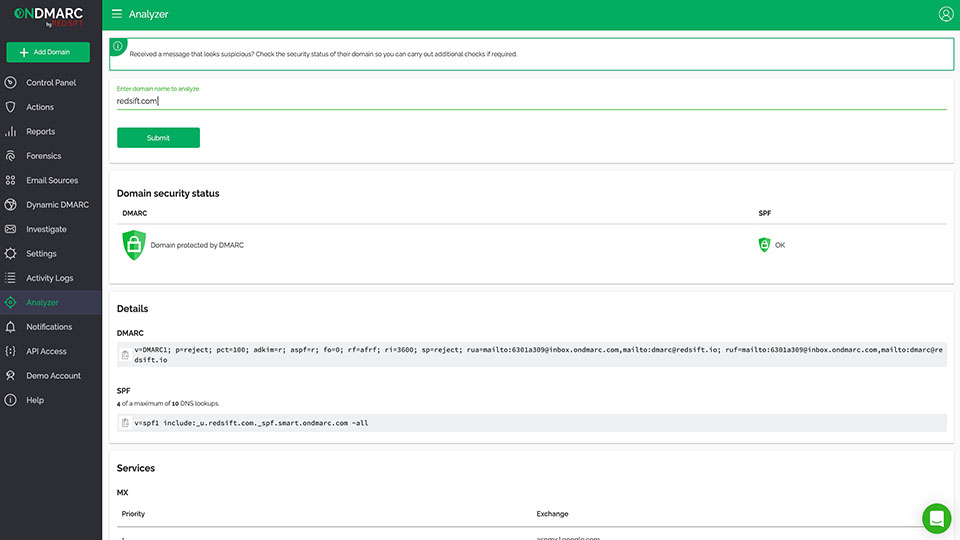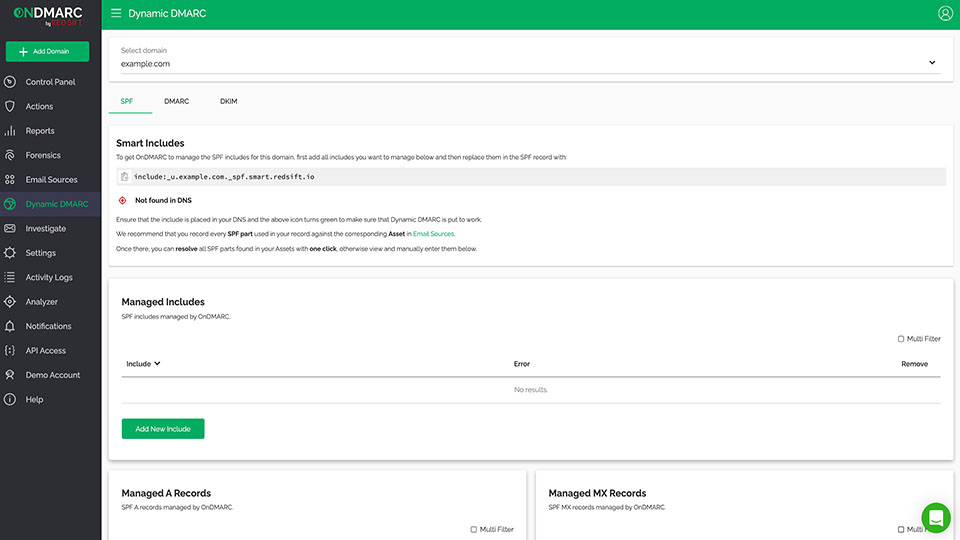 Dynamic SPF
Overcome the 10 lookup limit by using a single dynamic include to combine all authorized services correctly at the point of query.
BIMI (Brand Indicators for Message Identification)
Increase brand recall, improve email open rates, and influence buyer behavior by putting your trademarked logo next to every email you send
Sender Intelligence
Sender Intelligence takes complex forensic DMARC reports and contextualizes them to show granular information about your sending sources.
Investigate
Unlock the information hidden in email headers and turn it into something you can easily work with for perfect DMARC configuration.
MTA-STS
OnDMARC makes it easy for you to deploy MTA-STS and put a stop to cybercriminals intercepting your inbound emails.
Additional resources
Want more product information? Explore detailed information about using this product and where to find additional help.