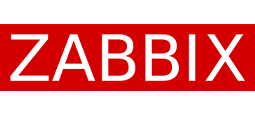 Zabbix Monitoring Solution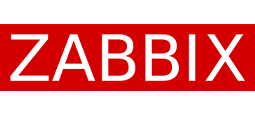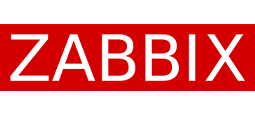 Zabbix Monitoring Solution
By Zabbix
Certified enterprise ready
An enterprise-class open source universal distributed monitoring solution designed to monitor and track performance and availability of network devices, servers, web resources, virtual environments, applications, services and other IT resources.
Zabbix is an all-in-one monitoring solution that allows users to collect, store, manage and analyze information received from IT infrastructure, as well as display on-screen, and alert by different means of communication when thresholds are reached. Zabbix allows administrators to recognize server and device problems within a short period of time and to reduce the system downtime and risk of system failure. It's known for high performance, flexibility, and powerful data processing capabilities
METRIC COLLECTION: from any devices, systems, applications
Metric collection methods: multi-platform Zabbix agents, SNMP and IPMI agents, agent-less monitoring of user services, custom methods, calculation and aggregation, end user web monitoring, and variety of other options
Zabbix Series Introduction
Zabbix server installation explained
Zabbix proxy installation explained
PROBLEM DETECTION: ability to define smart thresholds
Detect problem states within the incoming metric flow automatically. No need to peer at incoming metrics continuously. Highly flexible definition options. Separate problem conditions and resolution conditions. Multiple severity levels. Root cause analysis. Anomaly detection. Trend prediction
VISUALIZATION: single pane of glass
The native web interface provides multiple ways of presenting a visual overview of your IT environment: widget-based dashboards, graphs, nested dynamic network maps, slideshows, drill-down reports
NOTIFICATION: Be notified in case of any issues, guaranteed
Inform responsible persons about occurred events using many different channels and options: send messages, let Zabbix fix issues automatically, escalate problems according to flexible user-defined Service Levels, customize messages based on recipient's role, customize messages with runtime and inventory information, save yourself from thousands of repetitive notifications and focus on root causes of a problem with Zabbix Event correlation mechanism.
SECURITY AND AUTHENTICATION: Protect your data on all levels
Strong encryption between all Zabbix components. Multiple authentication methods: Open LDAP, Active Directory. Flexible user permission schema. Zabbix code is open for security audits
AUTO-DISCOVERY: Automate monitoring of dynamic environments
Take automatic actions upon adding/removing/changing elements. Network discovery: periodically scans network and discovers device type, IP, status, uptime/downtime, etc, and takes predefined actions. Low-level discovery: automatically creates items, triggers, and graphs for different elements on a device. Auto-registration of active agent: automatically starts monitoring new equipment with Zabbix agent.
Pricing summary
Includes 1 Zabbix server and 1 Zabbix proxy
The Zabbix Trial has all the features of Zabbix Monitoring solution
Get your IT infrastructure monitored in 5 minutes with tons of templates for different devices
Additional resources
Want more product information? Explore detailed information about using this product and where to find additional help.
Reviews
Read what others are saying about this product in our review section.
Yasas Sri S.

System Engineer at Informatics International Limited

"Server monitoring just became easier"

What do you like best?

Zabbix is the best open-source monitoring tool that allows me to customize templates as I want to monitor any server and desktop operating systems and set different threshold limits for alerts by simply editing a xml file. Not only operating systems, It allows me to monitor VMware ESXi hosts and also the enterprise network devices such as Routers, Switches and Access Points as well.

What do you dislike?

With Zabbix, I have tried to monitor Cent OS, Ubuntu OS and Windows 10 OS using SNMP and I have noticed that it takes more time to identify services that are running in the host system (Some times it takes more than 1 hour) and also it can identify only few services with SNMP. But later-on, I have installed Zabbix agents to all the 3 operating systems and then add them to Zabbix server. Then the server started identifying all the host services with in seconds. So, my recommendation is to always use Zabbix Agent if it is available for the client.

Recommendations to others considering the product:

Always use Zabbix Agent if it is available for the client rather than SNMP.

What problems are you solving with the product? What benefits have you realized?

With Zabbix, currently I'm monitoring physical and virtual server performance and usage [CPU, Memory, Storage, etc]. I have realized that Zabbix made my life easier since it sends me alerts as e-mails if any issue occurred in my servers. Specially it helps me to manage my server storage since it sends alerts after severs reach the threshold limits, so I am able to take necessary precautions to maintain my servers even though I'm at home.

Marco P.

Review source: Invitation from G2

Review source: Invitation from G2

"Nell'immediato il miglior tool per capire cosa funziona e cosa necessità attenzione nel proprio CED"

What do you like best?

Zabbix è un grande strumento per il controllo di automazione. Il facile aiuto amministrazione nella gestione del permesso e ruoli per gli utenti. L'audit vista del registro personalizzato può essere modificata secondo i ruoli e il permesso di mantenere la riservatezza dei dati. La visualizzazione del trigger può essere personalizzata. Il rapporto disponibilità ha il nuovo filtro temporale che può essere usato per selezionare un intervallo di tempo per visualizzare i dati particolari.

What do you dislike?

La rilevazione dei problemi e visualizzazione raccolta metrica dovrebbero essere configurabile per ciascuna vista utente. La configurazione per necessità correlazione di eventi per attivare punti e dovrebbe venire con il tasto funzione di test per verificare la funzionalità.

Recommendations to others considering the product:

I modelli predefiniti rendono più facile per iniziare e fornire alcuni esempi di studio, ma questa non è un'applicazione plug n play quindi è necessario leggere almeno la knowledge base ufficiale o manuali appositi per la versione in uso.

What problems are you solving with the product? What benefits have you realized?

La sicurezza end-to-end e distribuito aiuto di monitoraggio per tenere traccia e di controllare il data center remoti. Zabbix tramite proxy server aiutare a isolare la rete e accelerare la risposta dal nodo. La cosa migliore che mi piace in Zabbix è che gli agenti non uscire di datato Nuova versione Zabbix supporta sempre la sua precedente versione dell'agente. Zabbix 4.X supporta anche IPv4 o IPv6 o mescola il protocollo Internet per l'indirizzamento che ci ha fatto risparmiare tantissimo tempo nella totale integrazione con le EC2 di AWS in cloud.

Giovanni B.

Review source: Invitation from G2

Review source: Invitation from G2

"Poco documentato e complicato per il network ma perfetto per sistemi e hosts snmp!"

What do you like best?

Abbiamo installato Zabbix quasi due mesi fa. Ho sentito da un amico, che lavora in una società di web come sistemi linux admin. Installazione molto semplice, è possibile trovare a molti documento sito ufficiale e web. Ma la configurazione un po 'complicato per un ragazzo di rete. Sono un ingegnere di rete ed è uno strumento di monitoraggio del sistema. Il mio amico mi dice che è meglio per i sistemi di monitoraggio, ma la mia opinione Se vuole network orologio è possibile utilizzare software differenti.

What do you dislike?

La mia esperienza con zabbix è stata perfetta, quindi niente di cui lamentarsi se non l'assenza di un vero e proprio manuale completo per il deployment e la configurazione iniziale della versione 4 supportata e aggiornata a lungo termine.

Recommendations to others considering the product:

Usalo per avere tutto protetto, in modo da essere sempre vedere cosa sta succedendo con il tuo link, quindi tutto sarà in controllo con un tutto il monitoraggio buona squadra, meglio perdere del tempo nella configurazione di un sistema di monitoraggio piuttosto che dover ripristinare clusters e hosts dopo disastri e crash vari.

What problems are you solving with the product? What benefits have you realized?

Tutti i nostri server era in zabbix, come abbiamo un sacco di siti di e-commerce, abbiamo bisogno di monitorate a non avere alcun problema sul sito e perdere le nostre vendite, in modo da zabbix ci ha aiutato molto per essere sempre vederlo e risolvi rapidamente qualsiasi problema che ci mostri anche tramite alert su telegram o su chat moderne configurate sui nostri smartphone per funzionalità di paging.

Gaetano R.

Review source: Invitation from G2

Review source: Invitation from G2

"Assolutamente economico e la versione opensource free consente già di eseguire monitoraggio completo"

What do you like best?

Adattarlo al tuo ambiente e personalizzarlo richiede anche un po 'di tempo, ma alla fine è qualcosa che ti aiuterà a salvarti dal controllo dispositivo per dispositivo. La mia esperienza è stata molto positiva, ho usato molti strumenti di monitoraggio che sono stati anche buoni, ma questo è quello che mi ha convinto di più. Richiede tempo per l'implementazione ma resta inteso che si tratta di uno strumento gratuito.

What do you dislike?

Ci vuole pazienza e tempo per regolare il trigger in modo che solo mostra i problemi che esistono realmente nelle infrastrutture, ma una volta ci si adatta alle proprie esigenze diventa un alleato di essere a conoscenza delle risorse ed essere in grado di reagire in tempo. Quando si presenta un problema con lo strumento, non ci sono molti forum e richiede di investire tempo nella ricerca della soluzione. In quasi un anno e mezzo che ho con lo strumento che ho avuto solo il monitoraggio fermato per alcune ore perché il servizio interrotto, ho trovato la causa cercando nei forum e ho potuto risolvere il problema.

Recommendations to others considering the product:

I biglietti di supporto suoni costoso se si acquista alcune confezioni di inizio così un pacchetto Enterprise è sempre consigliabile se è necessario per la sua attuazione alle infrastrutture complete di una grande organizzazione.

What problems are you solving with the product? What benefits have you realized?

Ho implementato l'apparecchio con Ubuntu e se si segue il manuale per l'installazione è semplice. È possibile aggiungere una varietà di risorse di monitoraggio e i trigger possono essere personalizzati in base alle proprie esigenze. Il cruscotto ti dà una visione molto ampia di tutte le risorse del computer e ti dà la possibilità di dare la priorità in modo più efficiente. Puoi creare le tue mappe, rivedere grafici dettagliati delle risorse, creare macro e visualizzare le informazioni online di tutti i dispositivi. In generale, è uno strumento molto utile.

Antonio Maria A.

Review source: Invitation from G2

Review source: Invitation from G2

"L'alerting proattivo è sempre fondamentale, Zabbix aiuta ad ottenerlo pienamente"

What do you like best?

Per il mio team si è rivelato un performante e ottimale strumento di monitoraggio basato sul solido kernel Linux, gratuito e open source con dashboard efficace. Implementazione di nuovi hosts, items e triggers alquanto semplice, strumento completo basato sul Web (presumo php) con facilità di aggiunta di host che devono essere monitorati su un browser Web a configurazione singola ma con supporto multiuser.

What do you dislike?

Supporto a pagamento e la community non è molto attiva ad oggi, le guide di knowledge base sono disponibili ma per versioni precedenti e non per la versione 4 LTS. Difficoltà nella creazione di oggetti e, peraltro, il monitoraggio di Windows Hypervisor è difficile rispetto al monitoraggio di altri server di virtualizzazione open source come Proxmox o OpenStack. I grafici predefiniti selezionabili nella versione non enterprise sono inferiori rispetto ad altri strumenti di monitoraggio.

Recommendations to others considering the product:

Integrate con Bash scripting o Python piuttosto che comprare template costosissimi e poco personalizzabili, l'open source è sempre più scalabile e migrabile in futuro verso servizi diversi.

What problems are you solving with the product? What benefits have you realized?

Grazie a Zabbix il mio team che si occupa di networking software-defined è in grado di conoscere per intero ed in modo veloce e real-time l'intero stato del controller logico dietro le configurazioni di networking applicate così da rilevare per tempo e risolvere eventuali problemi relativi a latenze o grossi carico di CPU spesso frequenti nei sistemi SDN durante l'elaborazione di informazioni di routing e switching con quantitativo elevato di entries, tanto tempo risparmiato nel fare debugging e risolvere crash fatali.