Tackle Startup Acceleration Program


Tackle Startup Acceleration Program
By Tackle.io
Tackle's Cloud Marketplace Platform drastically reduces your time to list and sell products on Red Hat's Marketplace
Delivery method
SaaS
This product is a pure SaaS offering and does not require any additional software prerequisites.
The Startup Acceleration program makes Cloud Marketplace selling accessible to early-stage ISVs. We fast-track the listing, support your first transactions, and open our Cloud Go-To-Market playbook to your team. To qualify for the Startup Acceleration Program, ISVs must be early-stage, have less than $5M in revenue, and have fewer than 30 employees with a market-ready SaaS product. The ISV must also meet Red Hat's listing requirements.
Smart Onboarding
Align internal stakeholders and quickly get your listing content customized and ready for the Marketplace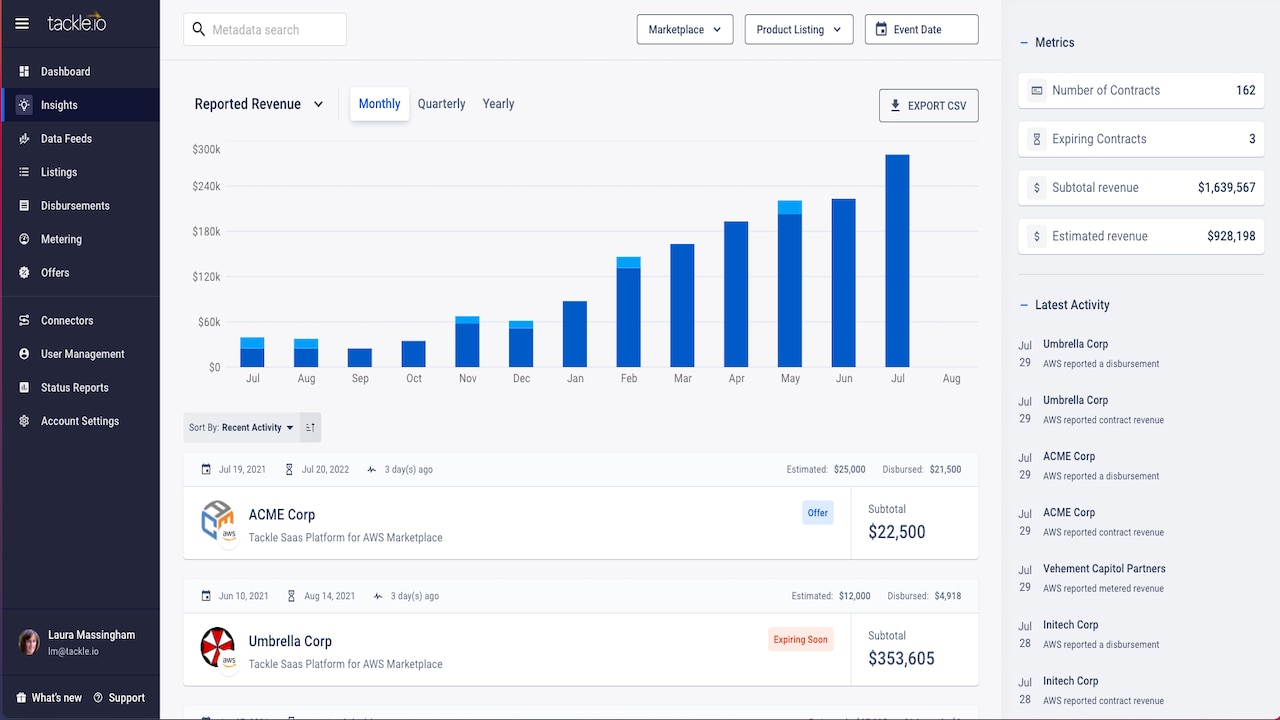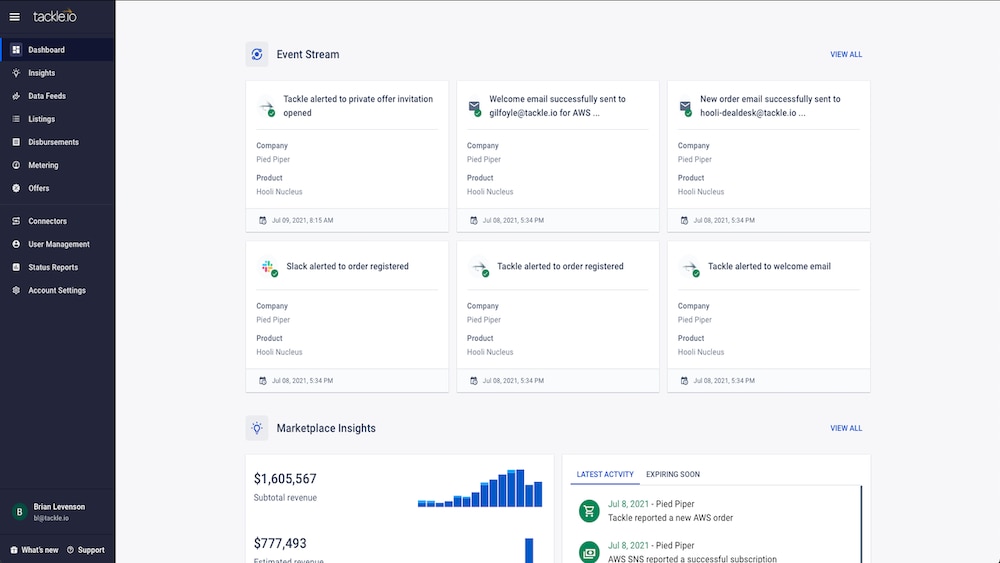 Listing Management
Manage the listing and API communication with Red Hat
Order Notifications
Consolidate communications so that you get a simplified and actionable notification when a transaction occurs
Marketplace Data Feeds
Leverage easy-to-use reports to understand your Red Hat Marketplace orders, customers, fees, and revenue all in one platform
Metering Abstraction w/ Transaction APIs
Create a unified API and user experience across clouds for pay-as-you-go or additional usage charges to customers
Tackle Offers
Provide sales leaders, finance, and operations teams with an easy way to send private offers, track their status, and summarize all private offers in a single view
Pricing summary
Get started with a single listing for a low annual fee of $6,500 - first three transactions included
Additional $6,500 for the subsequent three transactions for a total of $13,000
Annual renewal price will remain $6,500 until you reach six transactions, before need to upgrading
The total transaction count is cumulative and tracked over the lifetime of your subscription.
Additional resources
Want more product information? Explore detailed information about using this product and where to find additional help.