Sysdig Secure DevOps Platform


Sysdig Secure DevOps Platform
By Sysdig
Certified enterprise ready
Confidently secure containers, Kubernetes, OpenShift and cloud. Scan images, flag misconfigurations, detect threats, validate compliance, and monitor performance. Built on an open-source security stack, Sysdig is radically simple to run and scale.
The Sysdig Secure DevOps Platform provides security and visibility to confidently run containers, Kubernetes and cloud. With Sysdig, you can secure the build, detect and respond to threats, continuously validate cloud posture and compliance, and monitor performance. Sysdig is a SaaS platform, built on an open source stack.
SECURE THE BUILD PIPELINE
Automate scanning within CI/CD pipelines and registries, efficiently flag vulnerabilities and identify owners, and block deployment of vulnerable images.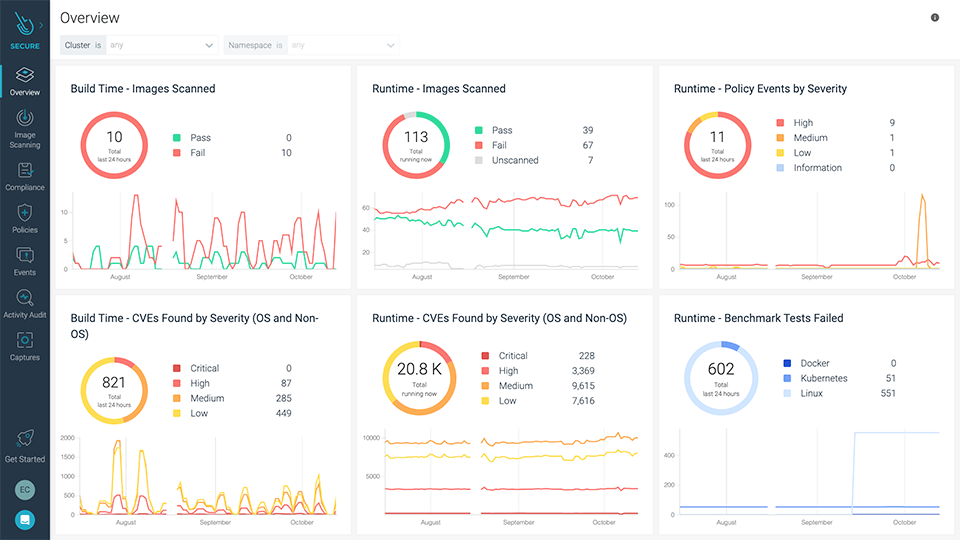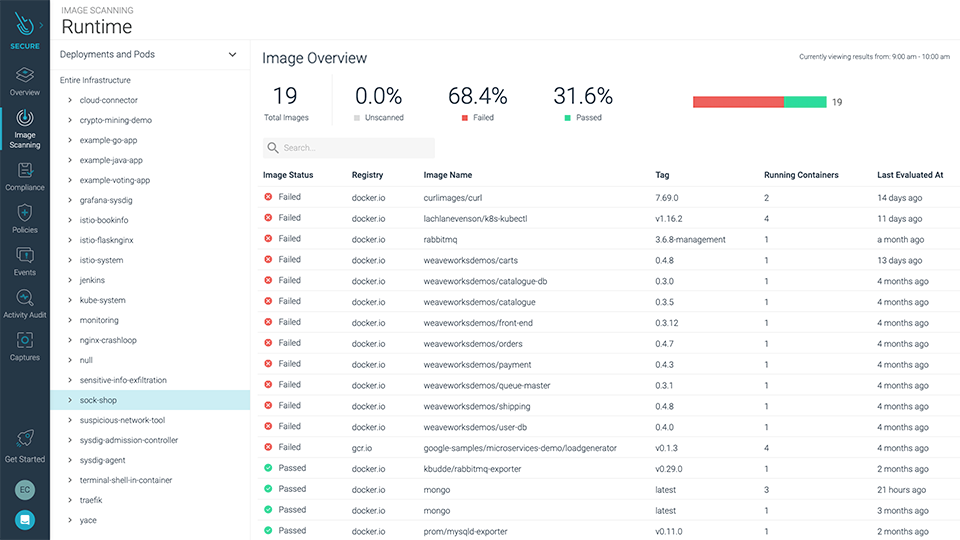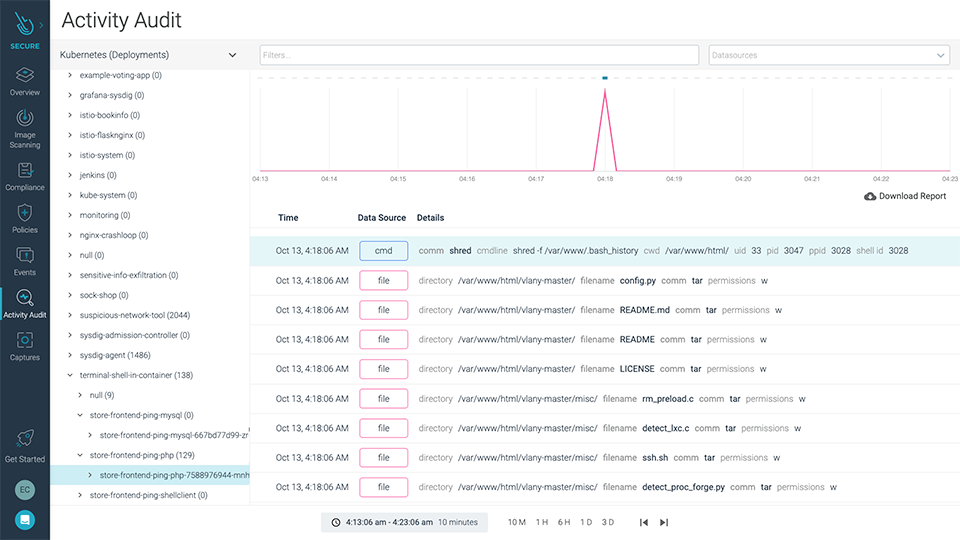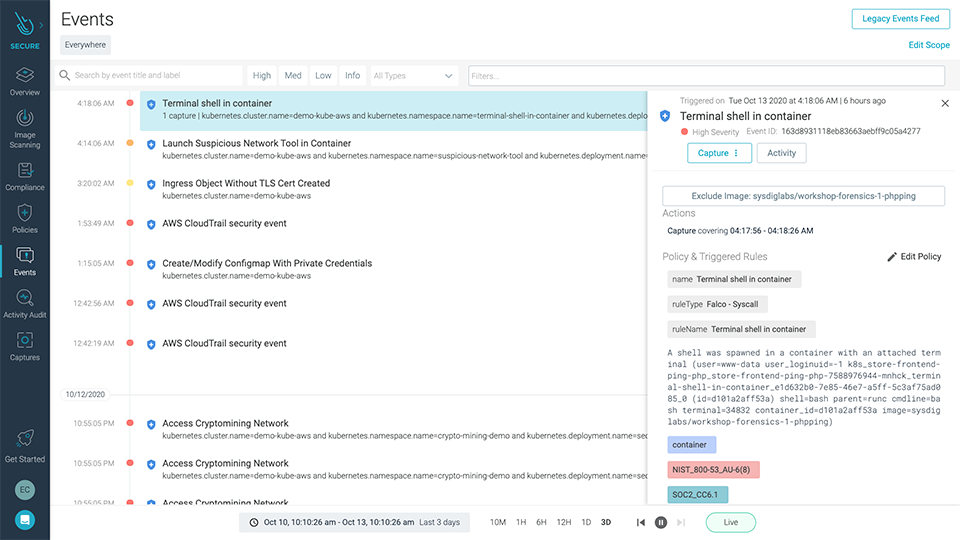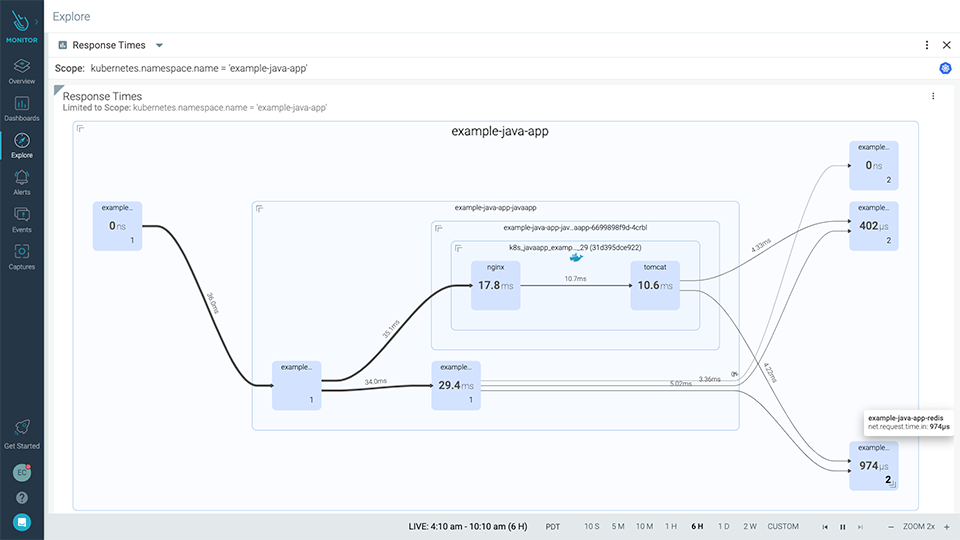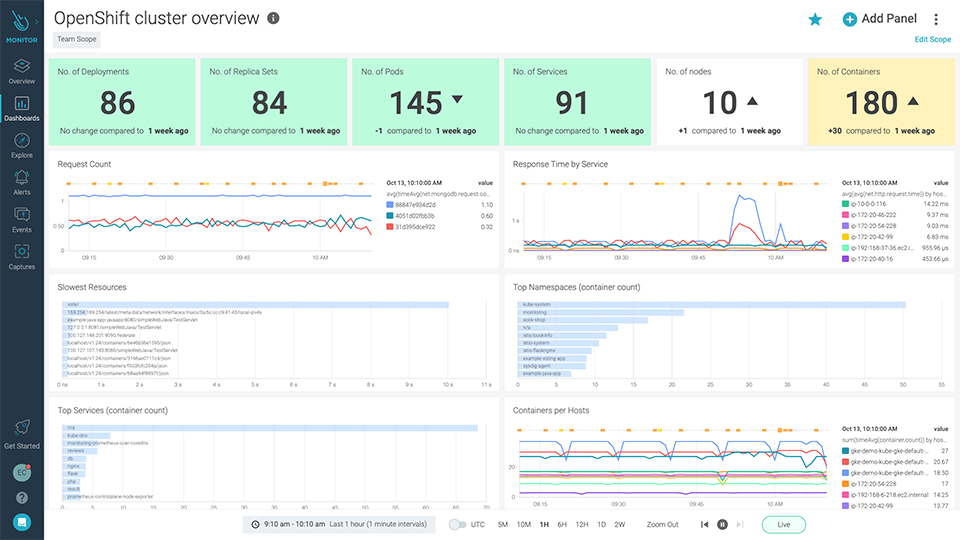 DETECT AND RESPOND TO RUNTIME THREATS
See all threats with Falco, the open standard for detection, prevent lateral movement with Kubernetes network policies, and conduct incident response using detailed records.
CONTINUOUSLY MANAGE CLOUD POSTURE AND COMPLIANCE
Save time with out-of-the-box policies for PCI, NIST, and SOC2, Identify misconfigurations and compliance violations, and measure progress with detailed reports.
MONITOR CONTAINERS, KUBERNETES, AND CLOUD SERVICES
Monitor performance and capacity, accelerate troubleshooting using granular data, and scale Prometheus monitoring across clusters and clouds.
Pricing summary
Embed security - Detect vulnerabilities and misconfigurations with a single workflow
Maximize availability and performance - Monitor OpenShift and containers to prevent issues
Validate compliance - Verify OpenShift configurations meet compliance mandates
Additional resources
Want more product information? Explore detailed information about using this product and where to find additional help.