Sysdig Secure DevOps Platform


Sysdig Secure DevOps Platform
By Sysdig Inc
Converge security and compliance with performance and capacity monitoring for containers, Kubernetes, and OpenShift to create a secure DevOps workflow.
Confidently run cloud-native workloads in production using the Sysdig Secure DevOps Platform. Speed app deployment by validating security policies and configurations during your build process. Kubernetes-native controls stop threats at runtime without impacting performance. Prevent issues by monitoring performance and capacity. Our single source of truth accelerates incident response and streamlines compliance.
Embed security
Detect vulnerabilities and misconfigurations with a single workflow, block threats without impacting performance using Kubernetes-native controls, and conduct forensics even after containers are gone.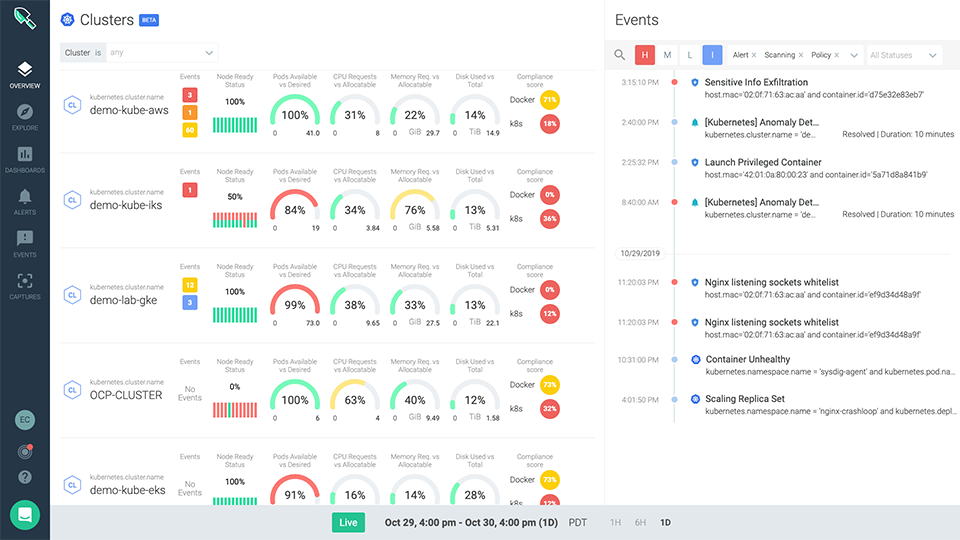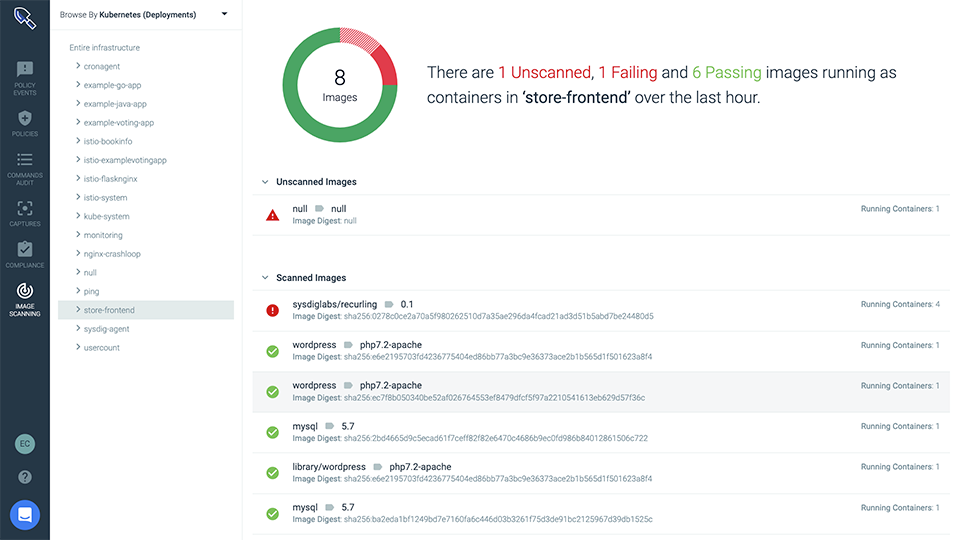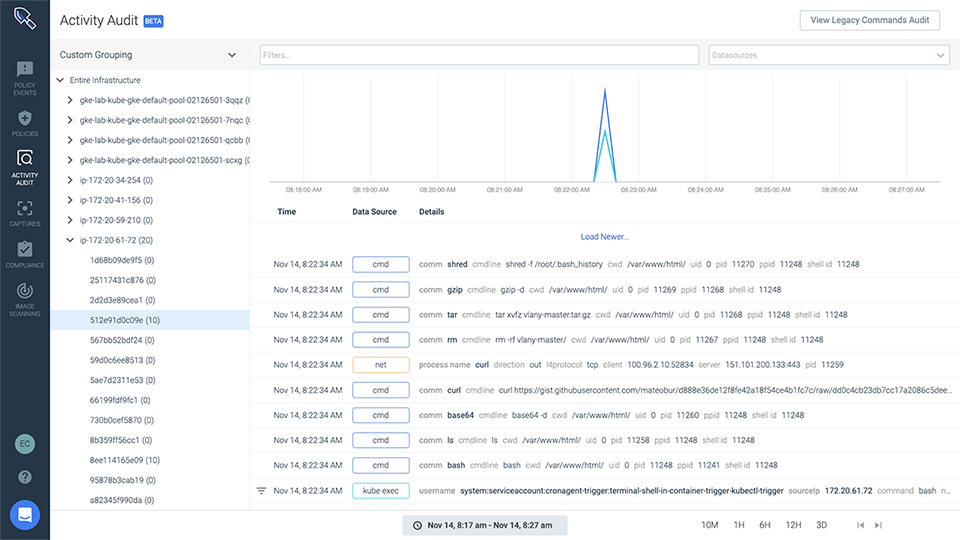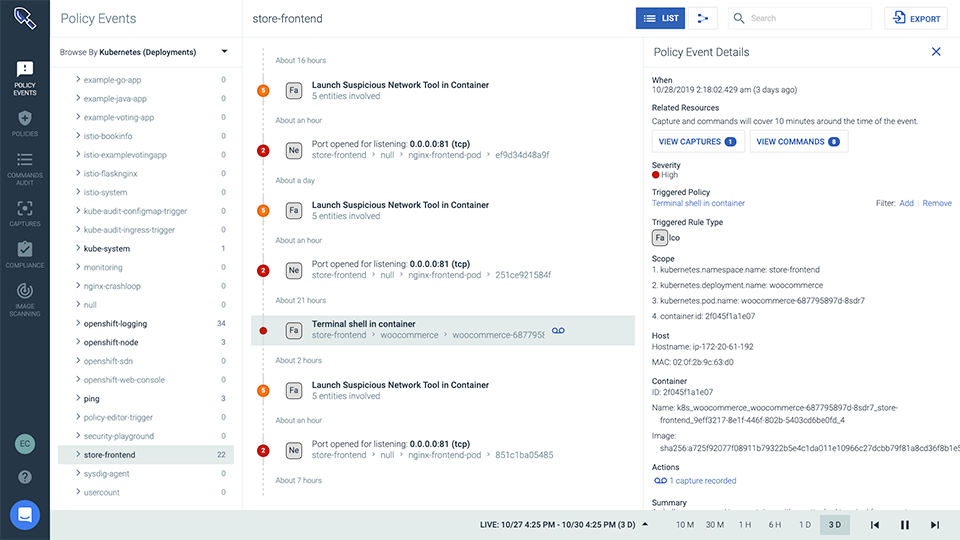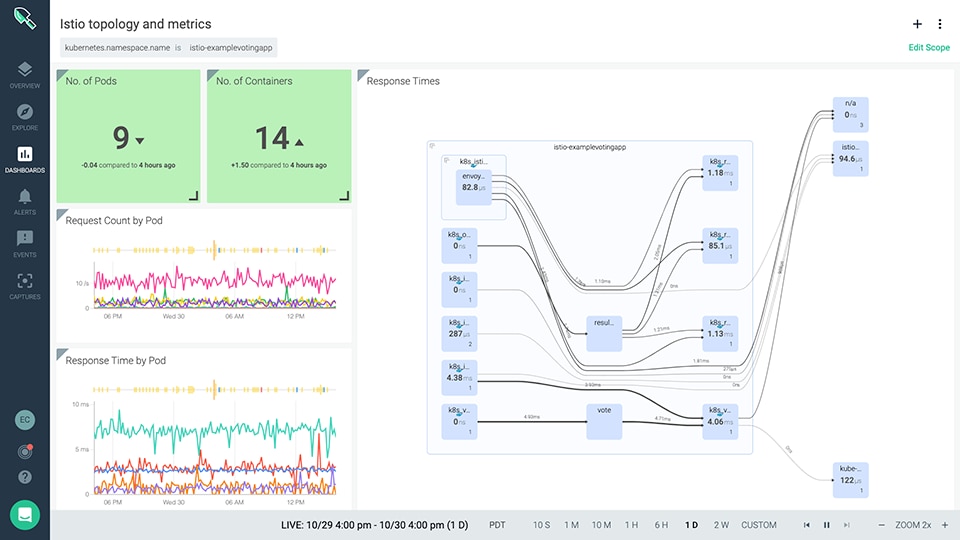 Maximize availability
Prevent issues by monitoring the performance and capacity of your containers and infrastructure, accelerate troubleshooting with a single source of truth and scale monitoring across clusters and clouds.
Validate compliance
Verify that your container configurations meet CIS best practices, ensure the compliance of your apps with standards such as NIST and PCI, and accelerate audit by correlating Kubernetes context with observed activity.
Pricing summary
Embed security - Detect vulnerabilities and misconfigurations with a single workflow
Maximize availability and performance - Monitor OpenShift and containers to prevent issues
Validate compliance - Verify OpenShift configurations meet compliance mandates
Additional resources
Want more product information? Explore detailed information about using this product and where to find additional help.
Reviews
Read what others are saying about this product in our review section.
Anonymous

Review source: Invitation from G2

Review source: Invitation from G2

"Good toll for Openshift and Kubernates"

What do you like best?

The data collection method and Dashboard

What do you dislike?

Need more option to configure alerting for same type of Containers.

Recommendations to others considering the product:

Best tool for Container based infrastructure monitoring.

What problems are you solving with the product? What benefits have you realized?

To monitor container based application.

Consultant in Computer Software

Review source: Invitation from the seller

Review source: Invitation from the seller

"unified monitoring and security at its best"

What do you like best?

I think Sysdig is the only tool which unifies the monitoring and security and deeply integrates with kubernetes

What do you dislike?

Security is powerful but monitoring is not so great

What problems are you solving with the product? What benefits have you realized?

Kubernetes security container security container monitoring

Marius I.

Review source: Invitation from G2 on behalf of a seller or affiliate

Review source: Invitation from G2 on behalf of a seller or affiliate

"Sysdig is a must for better visibility into your solution"

What do you like best?

It's really easy to integrate with all the technologies we work with. We can see all our solutions in one pane of glass and deep dive into complex issues. Support and TAMs have bee excellent whenever we needed help, which happens on rare occasions but it's good to know they are there.

What do you dislike?

I really have not found any negative points so far.

Recommendations to others considering the product:

You can't go wrong with Sysdig. It's a solid platform and support is really great.

What problems are you solving with the product? What benefits have you realized?

We run almost entirely on Kubernetes, on different cloud providers and Sysdig helped us to narrow down issues: network latency, resource starvation, network traffic, etc.

Administrator in Financial Services

Review source: Invitation from G2 on behalf of a seller or affiliate

Review source: Invitation from G2 on behalf of a seller or affiliate

"Easy deployment, next gen containerized and innovative monitoring solutions"

What do you like best?

Visualization, dashboard, Containerized, easy to work with the people

What do you dislike?

Product still evolving and room for improvement on scales and automation

What problems are you solving with the product? What benefits have you realized?

Monitoring container with container tools