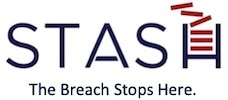 1-Click No Ransom Ransomware Solution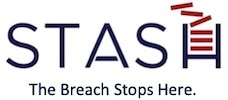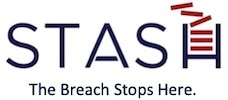 1-Click No Ransom Ransomware Solution
By Stash Global Inc.
Accomplishes the previously impossible: turns the most damaging cyberattack of all, ransomware, into just another business problem that is solved with the click of a button without paying a cent (or cyber coin) of ransom. Zero Trust & Self-Healing.
Delivery method
SaaS
This product is a pure SaaS offering and does not require any additional software prerequisites.
Enterprise-ready solution that eradicates ransomware attacks (data compromise and corruption) and attackers (extortion of exfiltrated data for ransom). Restore data in real-time with a click; public release of data becomes impossible. When ransomware attacks happen STASH instantly recovers data by dates, times, & versions from the dashboard and prevents attackers access of the content of exfiltrated files. Light-lift activation via PaaS API & SaaS.
Proactive Eradication of Attacks
Automatic, autonomous protection. Light lift streamlined set up and control via an Admin Dashboard. No costly integration or weeks of training. You can be up and running, with data impervious to compromise inside and outside of the organization. Datacentric data protection encrypts, parses, and saves multiple copies of your data in multiple locations of your choice, on cloud or on-prem. Access control prevents unauthorized parties from viewing and sharing content. Your peace of mind, guaranteed.
National Security is Data Security
Zero Trust, Self-Healing, Quantum Resistant
Build on top of a patented Secure Data Governance Platform (PaaS), the Ransomware Solution is a ubiquitous one-of-a-kind innovation that delivers agnostic, automatic, never trust/always verify fortification to your current security stack. An agnostic solution, it marries seamlessly to other tools modularly, with minimal friction, no user involvement, and unmatched efficacy. Patented quantum-resistant keys and DRM provide highly controlled data visibility. Even STASH has no access to your data.
Mitigates the Attack and the Attacker
No matter when, where, or how many times your organization is seized by a malicious actor for ransom, your data is completely recoverable in real-time by date, time, and by versions. Restore it all or cherry-pick your options. Click the submit button on the admin dashboard and your system data is restored. On the flip side, frozen, exfiltrated data is unassailable by thieves for public distribution. Circumvent ransom payments, business downtime, fines, remediation, & negative publicity.
Pricing summary
Amount of data protected STASH infrastructure is 100 GBs
Amount of data protected clients infrastructure is unlimited
Additional GBs of data protection available
Additional resources
Want more product information? Explore detailed information about using this product and where to find additional help.