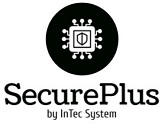 SecurePlus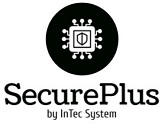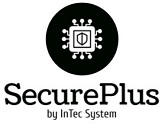 By InTec System
Certified for Red Hat Enterprise Linux
SecurePlus module is a fraud prevention solution designed to help financial organizations detect and stop fraud across multiple channels, including online and mobile banking, and more.
Welcome to SecurePlus, the cutting-edge fraud prevention module designed specifically for financial organizations. With the rising threats in today's digital landscape, safeguarding your customers' assets and data is more critical than ever. SecurePlus offers comprehensive automated protection against fraudulent activities across multiple channels, including online and mobile banking, ensuring the highest level of security for your institution and customers.
Fraud Management Automation
Data sources or producers are Threat intelligence sources and IBM Trusteer PPD and Mobile SDK scoring for digital channels. Data consumers are united in single reporting and analytic tool JasperReports Server. Based on customer needs it can be integrated based on Kafka datasinc with backend core banking software, eBank and mBank application and call centre.
Endpoint risk assessment
The digital identity risk detection process is broken into four main categories: Device intelligence Connection analytics Identity insights Threat intelligence This data is collected and shared with its consortium and carrier sources.
Account Take Over (ATO) Detection
SecurePlus improves the accuracy of your readiness for fraud detection and simplifies any post-fraud investigations required.
New account fraud Detection
Detecting Digital Identity Risk Associated with Unknown Users
Multi-Channel Protection
Whether it's online banking, mobile applications, or other digital channels, SecurePlus has you covered. Our module seamlessly integrates across various platforms to provide consistent and robust fraud prevention across the board.
Threat Intelligence – FS-ISAC
The Financial Services Information Sharing and Analysis Center is an industry consortium dedicated to reducing cyber-risk in the global financial system its added as a source in SecurePlus module where a customer is a financial institution.