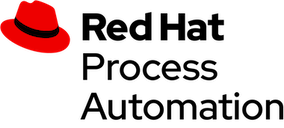 Red Hat Process Automation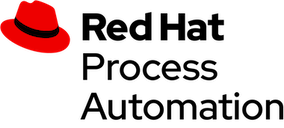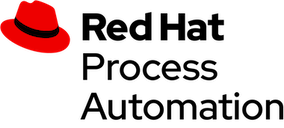 Red Hat Process Automation
By Red Hat
Certified enterprise ready
Quickly create applications that automate business decisions and processes, and deploy as containerized microservices on Red Hat OpenShift.
Develop cloud-native applications that automate business processes and decisions, by using standard modeling notions like BPMN and DMN. Use intuitive drag & drop graphical tools to create models of processes and decisions, and deploy them as containerized microservices directly on Red Hat OpenShift. Monitor running applications against business KPIs, and optimize process and decision models from runtime data.
Business Modeling
Intuitive browser-based tools enable you to quickly model business processes and decisions with standard BPMN2 and DMN notations. You can save models in the included repository with full version management and branching/merging capabilities. You can model a wide range of business processes, from fully automated 'straight-through' processes, to human-intensive workflows, and even highly dynamic 'case-management'-style processes. Analysis functions help you quickly find and correct errors.
Demonstration of Red Hat Process Automation with a human resources use case
Cloud-Native Application Deployment
Deploy applications to Red Hat OpenShift with one click! Once your business process and decision models are complete you can easily deploy them to the runtime environment on OpenShift, or alternatively to a standalone runtime on premise. The runtime supports a comprehensive set of REST-based APIs through which client applications can interact with running processes, and a set of browser-based tools are available for end users to perform any manual steps required by process models.
Monitoring and Management
You can monitor and manage running processes via a management toolset that provides a real time view of each process - including its state and all the business data associated with it. Reporting tools allow you to define and monitor business KPIs, and to utilize execution data to improve process designs.
Additional resources
Want more product information? Explore detailed information about using this product and where to find additional help.