PROMAK NEXT Suite


By Asseco Poland S.A.
PROMAK NEXT suite is a set of products for brokers and banks providing investments services for their clients.
Delivery method
SaaS
This product is a pure SaaS offering and does not require any additional software prerequisites.
PROMAK NEXT - core system for brokerage offices and firms, that provides full set of services related to the order management, clearing of the exchange-traded products. ePROMAK NEXT – web-based platform for retail stock investors. Complete set of services tailored to the investor. mPROMAK NEXT - mobile investors platform allows them to conveniently manage their capital investments with an instant access to market information. PROMAK MATE - digital investment advisory service.
Front Office
Investment account agreements. Orders for the purchase and sale of securities. Orders to take positions on derivatives market instruments. Handling public offers. Client dispositions and discretionary stockbroking orders. Handling of uncovered orders and credit for the purchase of instruments. External clients. Foreign markets.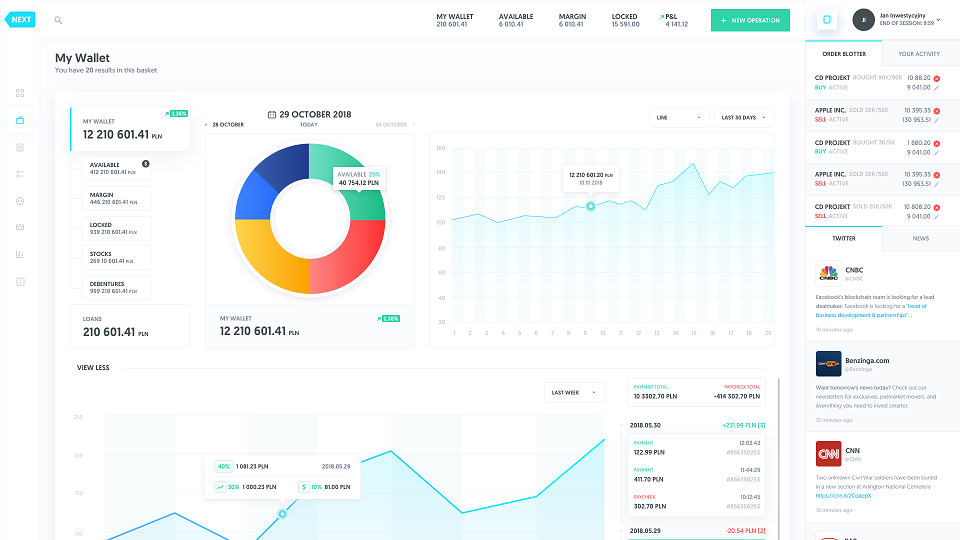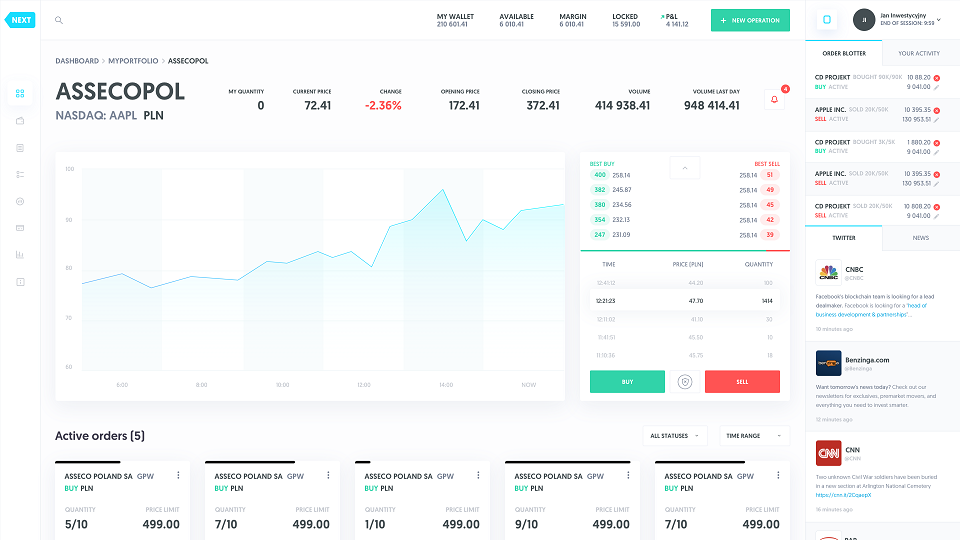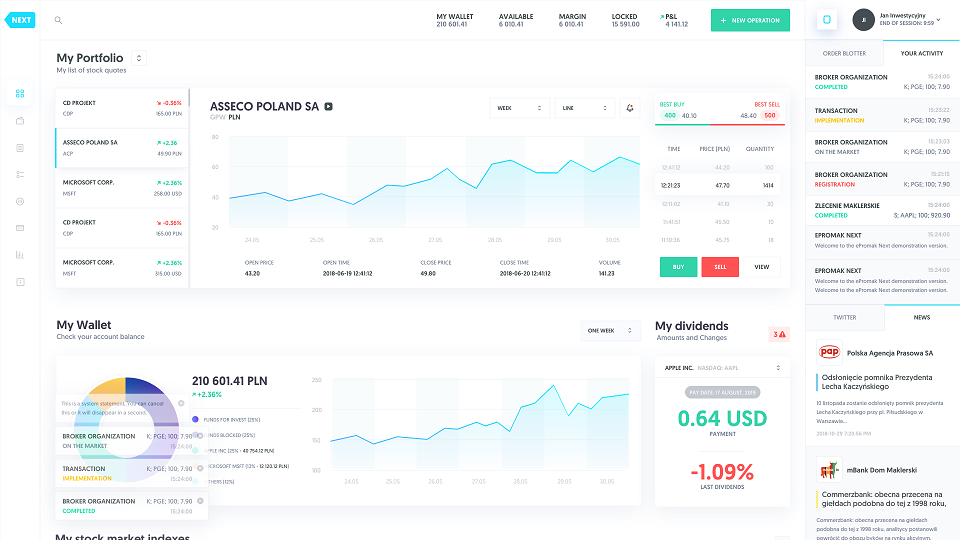 Middle Office
Communication with stock exchange systems (orders, cancellations, modifications). Receipt and redistribution order status information. Receipt information on transactions concluded on the stock exchange. Online settlement of transactions with account balance updates.
Back Office
Accounting records of securities: chart of accounts, entity account file, settlement of statements with the Central Securities Depository of Poland, operations on securities and realization of the right from securities. Main ledger bookkeeping: cash accounting, financial operations, securities settlement, handling of bank statements. Income tax handling for: interest on bonds, redemption of bonds and disposal of securities against payment.
Reporting
A subsystem for building fully definable reports and statements. Creation of statements containing any information from the database.
Online information exchange
Communication with the Stock Exchange and Central Securities Depository. Providing clients with services to communicate with external systems such as banks, as well as integrating an investment account with a bank account. Access to online quotations.
ePROMAK NEXT&mPROMAK NEXT
Portfolio valuation and information on assets held Quotations News and social media sites Portfolio valuation and information on assets held Historical valuation with the possibility of comparing selected benchmarks Corporate actions from held securities Detailed information about the funds in the account Transfer of funds from the account Orders management (new, cancellation and modification) Orders and trades history and details Reports and statements
PROMAK MATE
PROMAK MATE supports the user in choosing the optimal investment strategy. The service gathers data to determine the user's preferences and requirements like the purpose, horizon and propensity for risk. Based on this, the system matches model portfolios and creates simulations of investment performance for each of them. The system systematically provides the user with investment recommendations, and a constant view of current results related to the implementation of the investment strategy.