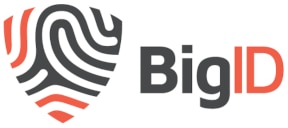 BigID Data Intelligence and Discovery Platform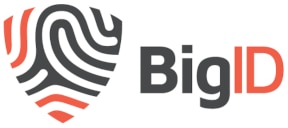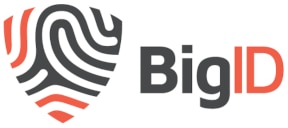 BigID Data Intelligence and Discovery Platform
By BigiD Inc
Actionable Data Intelligence & Discovery across Data Privacy, Data Security and Data Governance
Delivery method
SaaS
This product is a pure SaaS offering and does not require any additional software prerequisites.
BigID's actionable data intelligence platform enables organizations to know their enterprise data and take action. Big ID can automatically discover, catalog, and classify all data types and sources. It also will identify sensitive, personal, regulated, critical, and duplicate data and manage privacy requirements and regulatory compliance eg GDPR, CCPA/CPRA. BigID transforms data security and reduce risk posture (attack surface) and reimagines data governance and E2E Data Lifecycle.
BigID Discovery In Depth Foundation
Next Gen Data Discovery and Intelligence for the data you know and for the data you don't - 360 Visibility across all Data Sources and Data Types, Deep Data Intelligence (ML) and Visualize Data Context. Get unprecedented visibility and insight into personal, sensitive, and enterprise data – with broad data coverage at petabyte scale across almost any data source, cloud, or pipeline.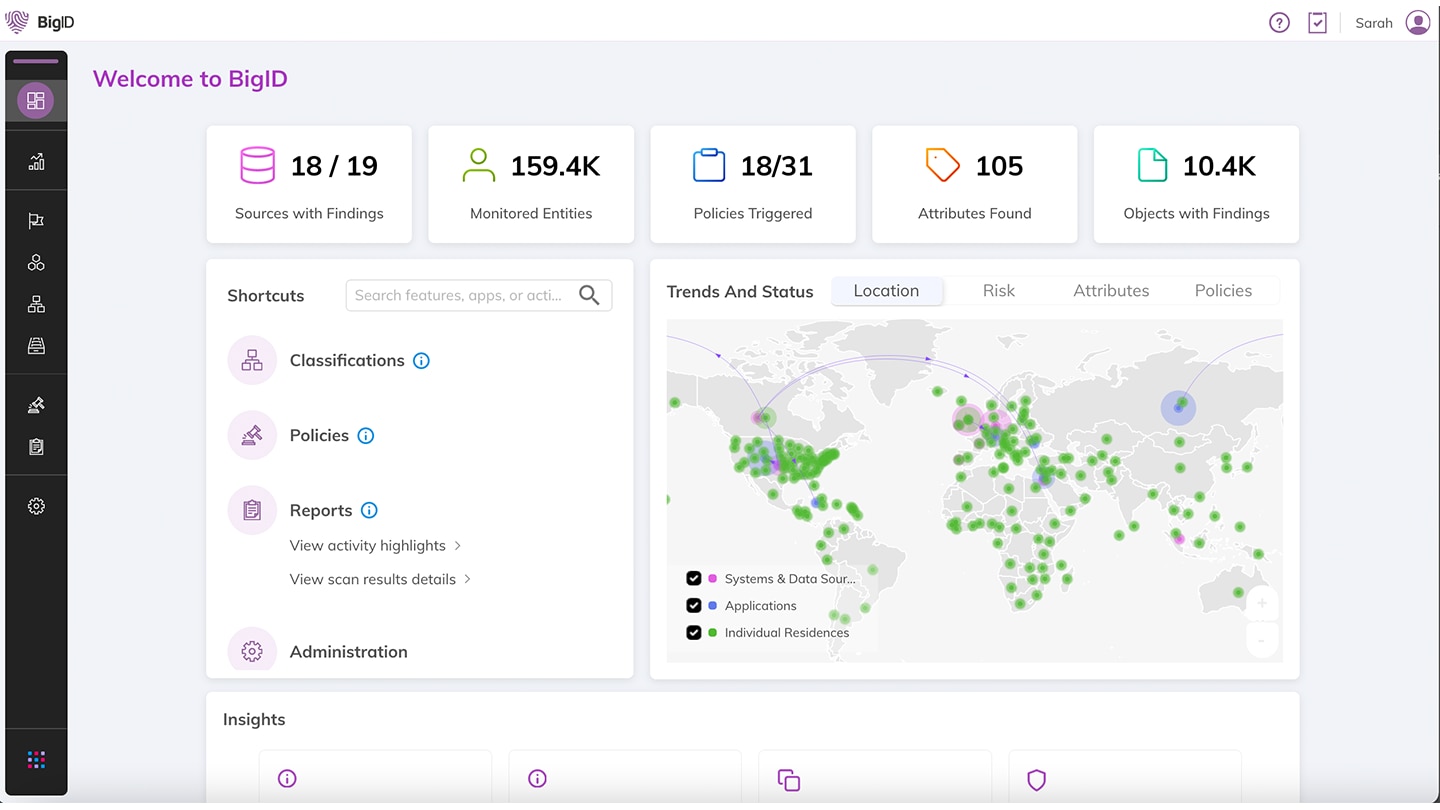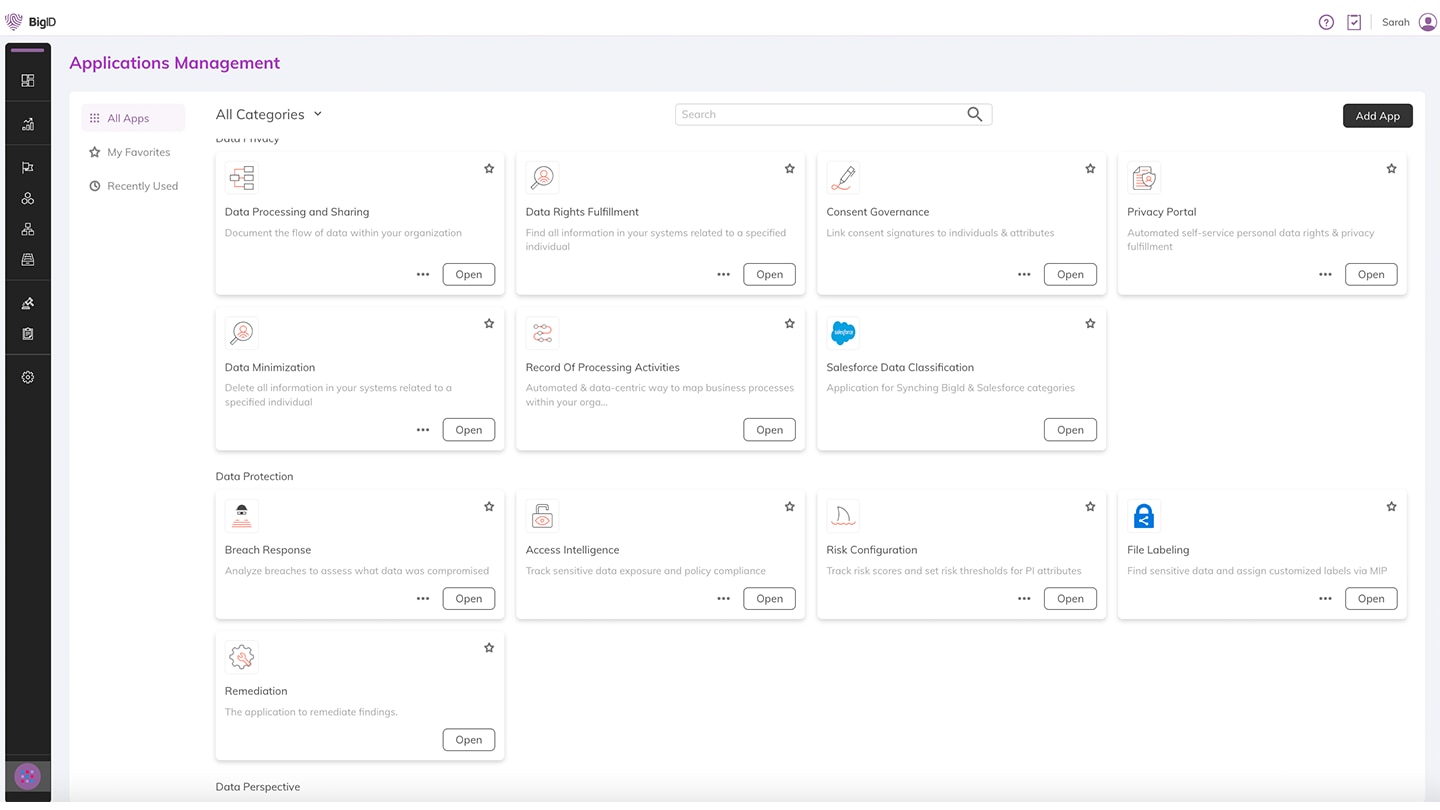 BigID Application Framework
BigID Data Privacy Suite
Data-driven privacy compliance and automation for new and emerging data privacy and protection regulations. Apps: Sensitive Data Discovery, Privacy Portal, ROPA (Data Sharing), E2E DSAR, Regulatory Reporting, Consent & Preferences, Cookie Mngmnt and PIA Automation
BigID Data Security Suite
Transform Data Security with ML-based classification, file analysis and apps to reduce risk and take action. Apps: Data Classification, Data Risk Scoring, File Access Intelligence, Data Retention & Remediation, Data Labelling and Breach Data Analysis
BigID Data Governance Suite
Reimagine Data Governance - Efficient, consistent and scalable data governance with Ml-prompted validation to replace traditional manual data curation. Apps: Data Catalog, Data Quality, Data Stewardship, Data Glossary, Data Retention, Metadata Exchange
BigID Policy & Action Center
BigID Hyperscan for Large Volume Unstructured Data Sources
BIgID Supervised ML (Build your Own)
Pricing summary
Data Sources Definition and Metrics
Data Sources in Scope for 30 days
Data Lifecycle Management
Additional resources
Want more product information? Explore detailed information about using this product and where to find additional help.