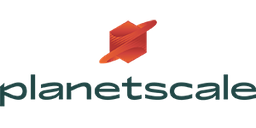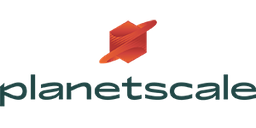 By PlanetScale
Certified enterprise ready
The cloud-native way to run Vitess, a database sharding system for horizontal scaling of MySQL.
Focus sentinel
Focus sentinel
PlanetScaleDB Operator allows you to run a stateful MySQL compatible service in Kubernetes with high availability and durability guarantees. It automates the deployment, management, and monitoring of single or multi-shard open source Vitess/MySQL clusters, and automates operational tasks such as backups and resharding.
High Availability
In conjunction with Vitess, PlanetScaleDB Operator automatically handles master failovers. Together they use an etcd server to track and administer database topology and hide these details behind a service so that your application doesn't have to deal with them. This allows PlanetScaleDB Operator to deal effectively with administrative tasks such as application of software patches and host reboots without impacting availability.
Scalability using Vitess Horizontal Sharding
PlanetScaleDB Operator allows you to automatically generate equal-split shards for compact configuration, create custom shard ranges and overlap shards (to support resharding) in CRD API, and much more.
Backup Automation and Management
The operator allows you to configure backup locations on either network files systems (CephFS or NFS) or on object stores that comply with S3 (such as Ceph) or Google Object Storage APIs in your Kubernetes Cluster or externally. It also lets you view metadata about Vitess backups as CRDs and manages automatic, periodic creation and pruning of backups.
Monitoring
The operator will enable you to export Prometheus metrics from each Vitess component, deploy and auto-configure Prometheus infrastructure and a Grafana dashboard for each Vitess cluster, pre-populated with recommended metrics.
Presentation: How an Operator can make Relational Databases Safer
Additional resources
Want more product information? Explore detailed information about using this product and where to find additional help.