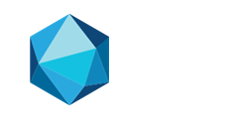 OSI - Operations and Service Insights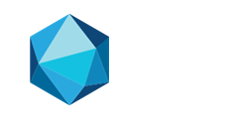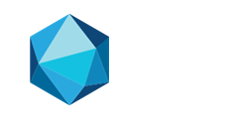 OSI - Operations and Service Insights
By Ibis Solutions
Certified for Red Hat Enterprise Linux
OSI is a unique comprehensive next-generation AI-enabled service and application management platform, which helps clients to manage increasingly complex IT and network infrastructures end to end in real-time, enabling them to deliver the highest levels of customer service. It is next generation solution that gives the visibility you require and the power to act and react quickly and easily.
It provides intelligently and adaptively automation of operations. With pre-built and tested AI/ML it is able to produce results on day -1 – including models for unstructured data. Key value drivers: Efficiency / Innovation / Customer Satisfaction ✔ 24x7 real-time insights into the health of the app/service delivery path ✔ Automated discovery, configuration & incident handling workflows ✔ Machine Learning uncovers anomalies for alerting ✔ Customer 360 view and proactive customer care
Alarm Management
Enterprise event (alarm) management solutions enable you to collect and integrate all events in real-time across your entire enterprise regardless of platform, protocol or data format.
https://youtu.be/vzcL8ddb_pE
Network Discovery
It provides operations teams with complete up-to-date visibility and control over dynamic infrastructure and services. It lets you query a specific network resource and then presents a configurable topology view of it within its ecosystem of relationships and states, both in real-time and within a definable time window.
Performance Management- Application Observability
Application observability automatically ingests observability metrics, traces, and events and contextualizes all application, service, and infrastructure inter-dependencies so you can immediately take intelligent action on any issue.
Performance Management wireline
A patented module for e2e monitoring of performance metrics for network elements in any communication network (cable, WiFi, mobile, MPLS, etc.). It enables the collection, storage, and reporting of historical data, periodic metrics such as availability, volume, traffic & error rates, usage data, etc. with the idea to detect real-time threshold violations.
Performance Management wireless
Performance Manager for wireless is next-generation cloud-native e2e monitoring of performance metrics for access and core wireless network.
CPE Configuration and Provisioning
Based on Broadband Forum's protocols for provisioning and managing in-home devices, the solution discovers detailed information about all connected devices at your home. It provides visibility for both service providers and subscribers through easy-to-use web portals. The solution also includes a flexible workflow engine that offers a means for the service provider to deliver automated but complex high-value services.
AIOps
Applies AI to structured and unstructured data from applications and infrastructure components of your IT landscape to analyze and inform your IT operations team about issues as they emerge.
Customer 720
Customer 720 provides an all-in-one customer view with an overview of the customer profile, with the status of all its services, complaints, configuration, and billing information. It is ideal for Customer Care, since it brings all data needed for CC agents to have informed and proactive communication with end clients.
Pricing summary
Combination of perpetual and subscription per module