Maximo Express


By AIUT
Ready to use, cloud based Asset Management solution, built on IBM Maximo for quick deployment of predefined, standards-based business processes and best practices.
Delivery method
SaaS
This product is a pure SaaS offering and does not require any additional software prerequisites.
Maximo Express is a preconfigured, ready to use out-of-the-box Maximo based EAM solution populated with industry standards and best practices. Predefined business roles and processes allow for quick start. Dedicated self-paced training materials help users to start production usage of Maximo Express within just few days. It is designed for organizations looking for standardized maintenance processes and practices and willing to adjust to EAM best practices and standards.
Asset management
Asset lifecycle Infrastructure modelling Documentation management Subasseblies & spare parts Work history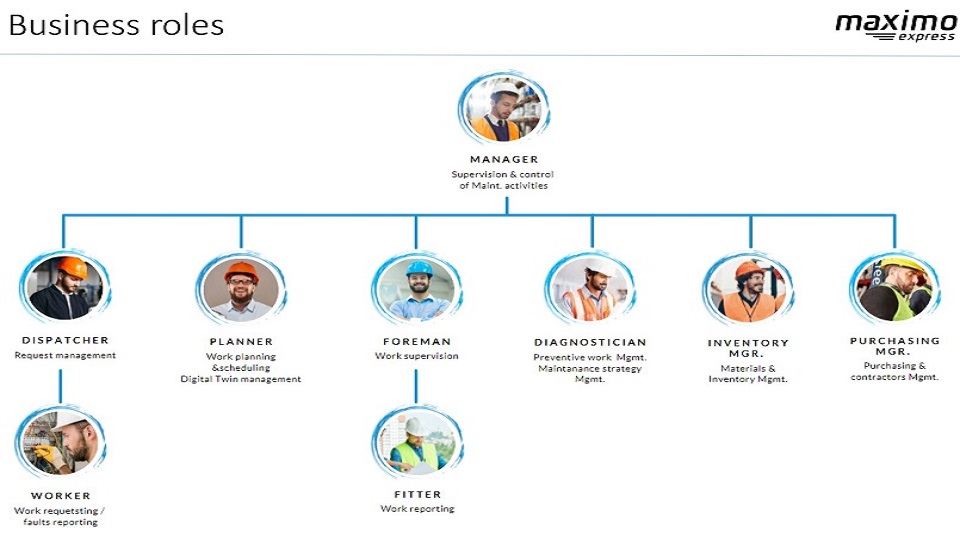 Work & Service management
Service Desk Breakdowns Planned works Preventive maintenance Planning & scheduling
Purchasing management
Requests RFQs Orders Invoices
Inventory management
Issues & returns Transfers Stocktaking Scrapping Automated reordering