KubePlus SaaS manager


By CloudARK, Inc.
Certified enterprise ready
Turn-key solution to deliver any containerized application as a service.
Our KubePlus open-source software takes an application Helm chart and delivers it as-a-service by abstracting it under provider and consumer APIs. KubePlus SaaS manager software leverages these APIs to help you manage your SaaS across Kubernetes clusters of different organizations. The consumer of the service can simply use Kubernetes native consumer API to provision the application instances.
Create
Create SaaS for any application packaged as Helm chart.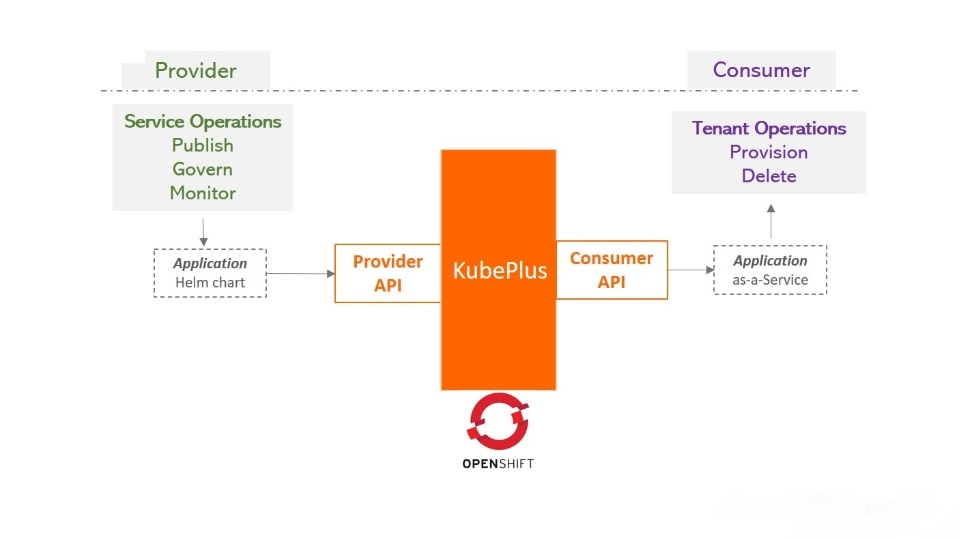 Govern
Tenant level policies for isolation and resource utilization.
Monitor
Tenant level consumption metrics for CPU, memory, storage, network.
Charge back
Per-tenant charge-backs based on the consumption metrics.
Pricing summary
Solution engineering for building your service API using KubePlus
Ongoing support for KubePlus and Control Center for day2 operations
Pay monthly, license and support included
Additional resources
Want more product information? Explore detailed information about using this product and where to find additional help.