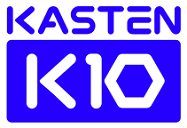 Kasten K10 by Veeam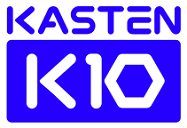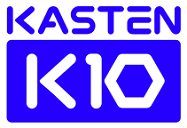 By Kasten
Certified enterprise ready
Kubernetes Backup and Mobility Kasten K10, a data management platform purpose-built for Kubernetes, provides enterprise operations teams an easy-to-use, scalable, and secure system for backup/restore, disaster recovery, and mobility.
Kasten K10 is extensible and in addition to deep OpenShift integration is also pre-integrated with popular relational and NoSQL data services. This provides operations teams the capabilities to create policy-based automation to protect Kubernetes applications at scale. An extremely easy-to-use user interface along with a Kubernetes-integrated API, integrated observability and monitoring, and support for enterprise authentication and authorization schemes.
Automatic Application Discovery
K10 is natively integrated into Kubernetes to automatically discover all the application components running on your cluster and treating the application as the unit of atomicity. The application includes the state that spans across storage volumes, databases (NoSQL/Relational) as well as configuration data included in Kubernetes objects such as configmaps and secrets.
Kasten K10 Backup and Cluster Failover for OpenShift
Integrated Security
We know security is top of mind for you and it definitely is for us! K10 supports Kubernetes ransomware protection along with user authentication mechanisms such as OIDC and Role Based Access Control (RBAC). Seamless integration with authenticating using the OpenShift OAuth proxy. Backed up data is encrypted both at rest and in motion with the ability to bring your own encryption keys. K10 runs on your cluster and you can assign fine-tuned access control permissions to K10 itself.
Rich Backup Policies
Policies are used to automate your data management workflows. To achieve this, policies combine actions you want to take (e.g., snapshot), a frequency or schedule for how often you want to take that action, and label-based selection criteria for the resources you want to manage. By associating applications with policies, you can achieve a hands-off approach to scaling the operational workflow for your backup and application mobility needs.
Granular Restores
K10 allows you to restore the application components you want and where you want them. An application can be cloned into the same or into a new namespace. You can also decide to restore only an application subset such as the data volume. The flexible approach makes restoring simple and powerful by also allowing you to select the appropriate point of time copy of the application.
Application Mobility
K10 provides the ability to move an application across namespaces, clusters, accounts, regions, and clouds. This enables a variety of use cases including Disaster Recovery (DR), Test/Dev with realistic data sets, and performance testing in isolated environments.
Pricing summary
Rich ecosystem with extensive support for ecosystem components across the entire application stack
Kasten K10 is quick to deploy and easy to use
Kasten K10 provides comprehensive end-to-end security
Additional resources
Want more product information? Explore detailed information about using this product and where to find additional help.