Joget DX Open Source Low Code Platform


Joget DX Open Source Low Code Platform
By Joget, Inc.
Certified enterprise ready
An open source no-code / low-code application platform that combines the best of Rapid Application Development, Business Process Automation and Workflow Management.
Joget DX empowers business users, non-coders or coders with a single platform to easily build, deliver, monitor and maintain enterprise applications.
Progressive Web Apps (PWA) and User Experience (UX)
Progressive Web Apps (PWA) are the future of the web and mobile. PWA provides features traditionally available only to native mobile apps. In Joget DX, all apps built will be automatically PWA baseline compliant, and features such as offline support and push notifications can be easily enabled via configuration.
Why Orchestrate Your Double Transformation with Cloud Native and Low-Code?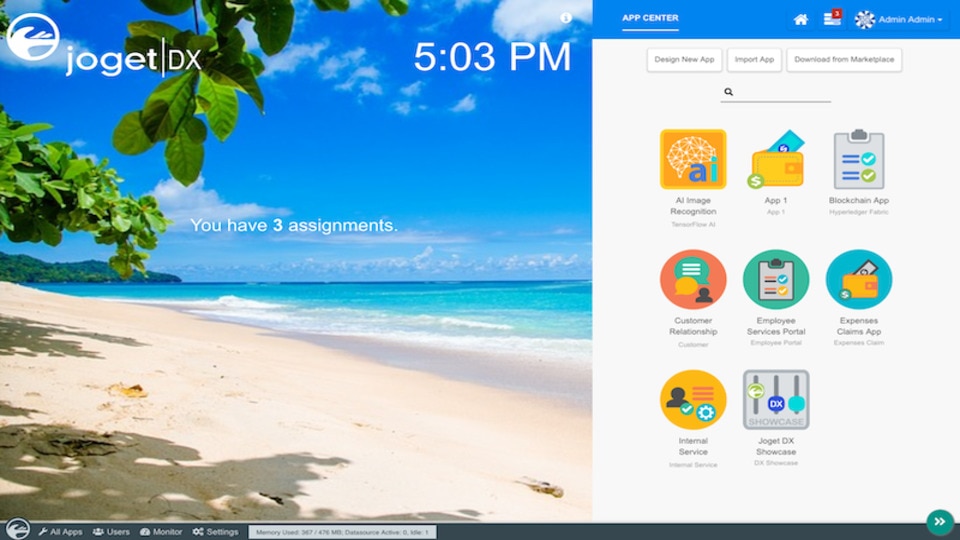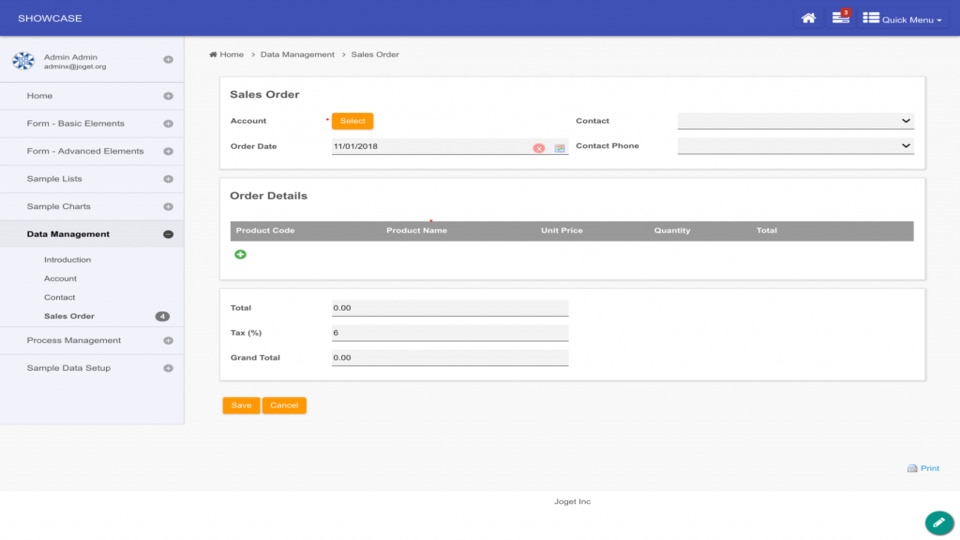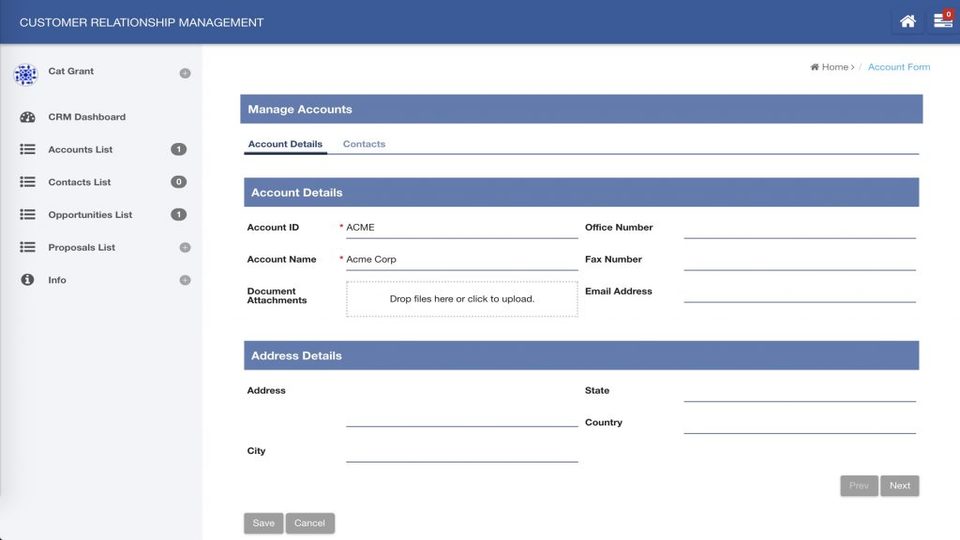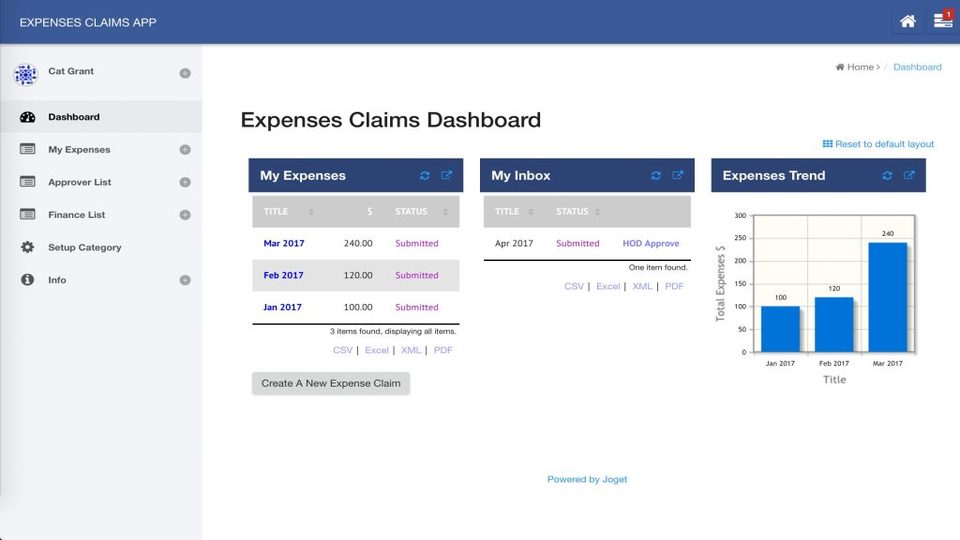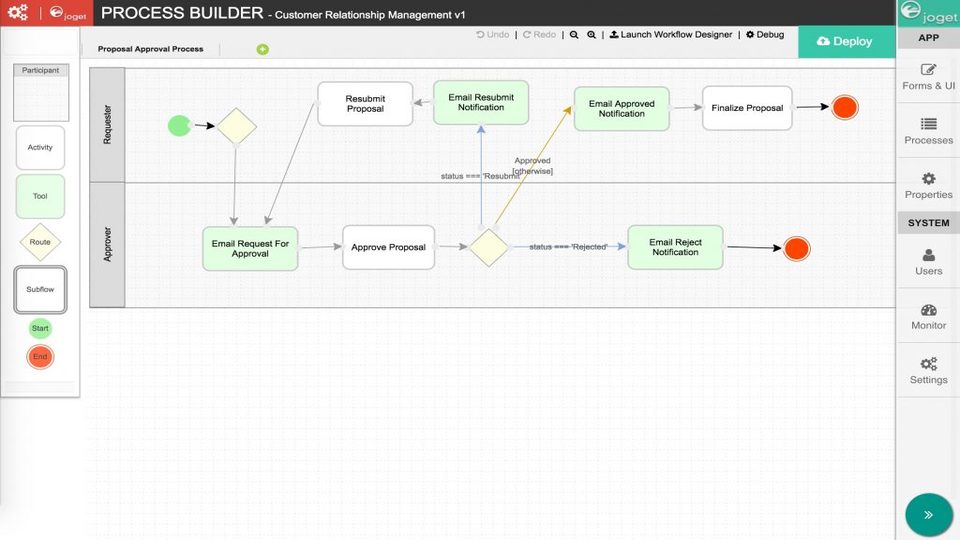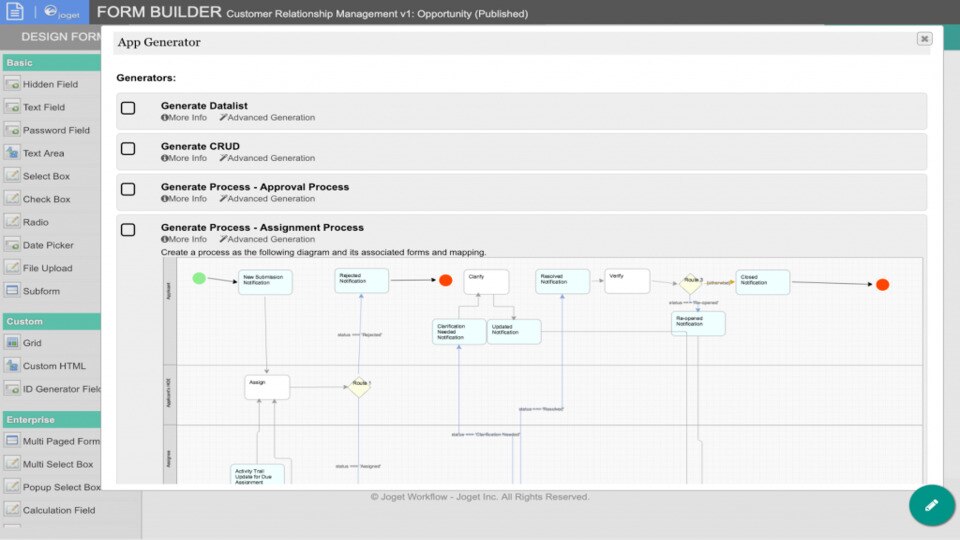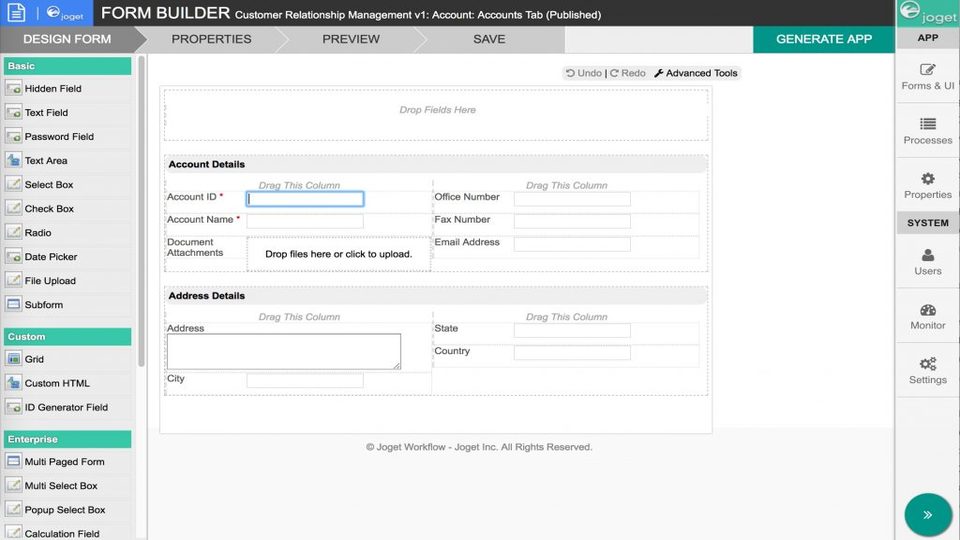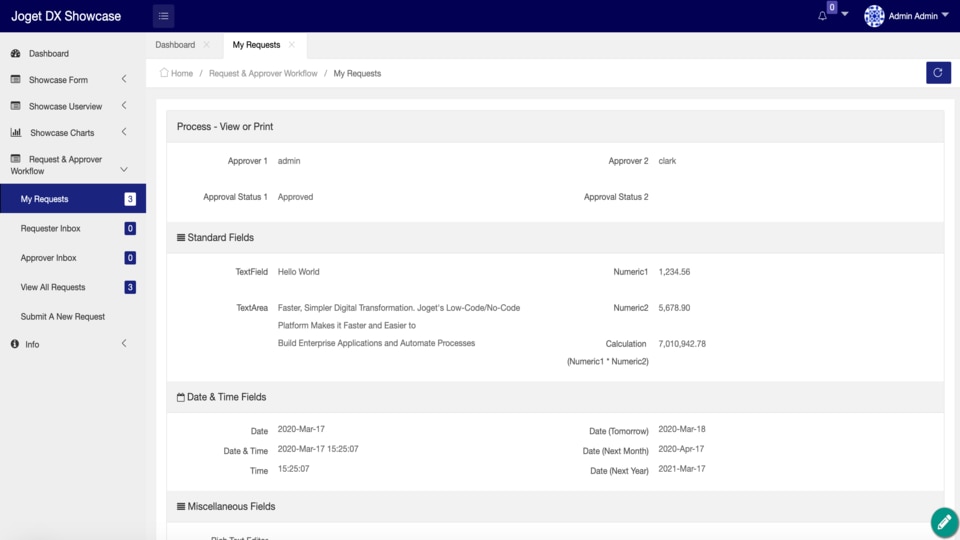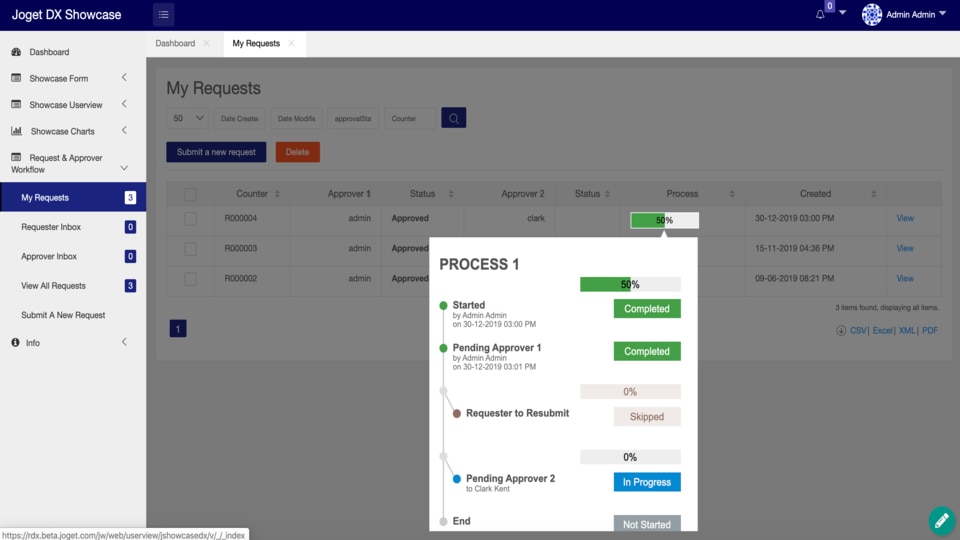 DevOps and Application Performance Management (APM)
Joget DX offers several DevOps focused features, the most prominent of which is embedded Git integration. Application Performance Management (APM) is an important part of the DevOps lifecycle to monitor the user experience while improving the stability and availability of applications. The integrated APM in Joget DX provides runtime monitoring and performance management, allowing for app optimization and proactive prevention of downtime.
Artificial Intelligence (AI) and Smart Decisions
Decision making is one of the most important aspects in any business. As a part of process automation, Joget DX provides support for Decisions plugins that can be mapped to process routes for decision making. Several Decisions plugin implementations are bundled, including a no-code Simple Rules Engine and a no-code artificial intelligence (AI) plugin for TensorFlow.
Extensibility via Add-On Builders and Enhanced Workflow
In addition to the core visual builders for forms, lists, UI and processes, Joget DX introduces support for pluggable Add-on Builders. This allows the platform to be extended with custom visual builders in future e.g. Report Builder for managing reports and API Builder for managing APIs for integration. Joget DX also introduces support for plugins to enhance workflow and process automation capabilities. This allows custom plugins to customize the behavior of workflow forms.
Easy Deployment
Processes, forms, datalists and userviews are packaged into apps for easier management and deployment. You can easily import and export apps. You can download apps from the Joget Marketplace. Joget also provides app versioning.
Workflow Management (BPM) and Automation
Design/model processes with Process Builder (fully web-based) or Workflow Designer (Java Web Start). Joget provides a drag-and-drop interface. There is no client-installation required. Execute processes with human tasks and system tools. You can also monitor running and completed processes. You can integrate with external systems using plugins.
Powerful Form/Screen Building Elements
You can build web-based forms with Form Builder. Joget provides drag-and-drop interface. There is no client-installation required (fully web-based). Joget has flexible form layout and configuration. There is a wizard-style property dialog. You can extend form element types using plugins. There is support for multiple configurable data binders in a single form to load and store data. Extend data binders (sources) using plugins. Joget has mobile browser support.
Enterprise Application Generation
Joget greatly reduces the time to market for your apps. The App Generator greatly accelerates the building of an app by allowing administrators to rapidly generate a base app directly from a form. It can generate lists, CRUD (create-read-update-delete) pages and an approval process.
Pricing summary
Enterprise Directory Connection
Enterprise Process Features
Enterprise Data Management Features
Enterprise User Interface Features
Enterprise App Generation
Enterprise Performance Management
Enhanced Security Features
Additional resources
Want more product information? Explore detailed information about using this product and where to find additional help.