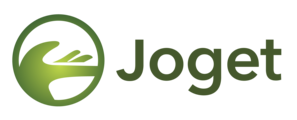 Focus sentinel
Focus sentinel
Joget empowers business users, non-coders or coders with a single platform to easily build, deliver, monitor and maintain enterprise applications.
Web-Based Mobile Ready User Interface
You can build full-fledged apps which combine workflow processes, forms and data records management into web-based userviews. Joget provides: web-based, drag-and-drop, wizard-style interface; inbox (task-based web interface) for end-users; user views (front-end web interface) for end-users; web-based console for administrators and designers; multi-language support; quick edit mode to allow administrators and designers to identify and modify apps directly from the front-end user interface.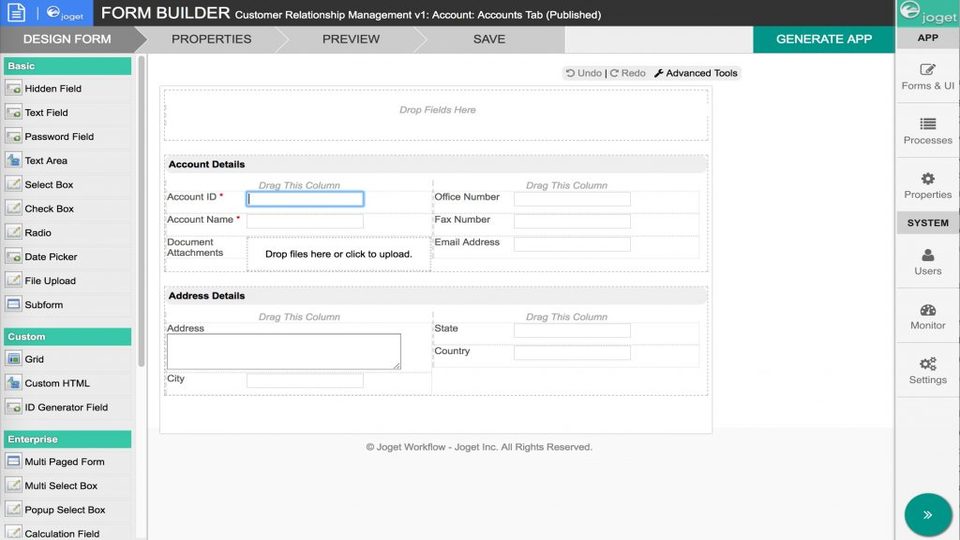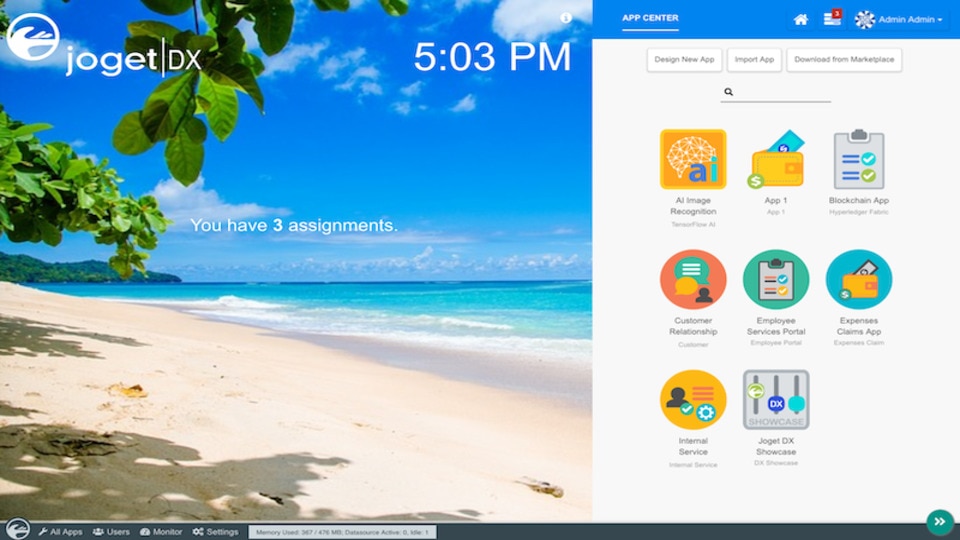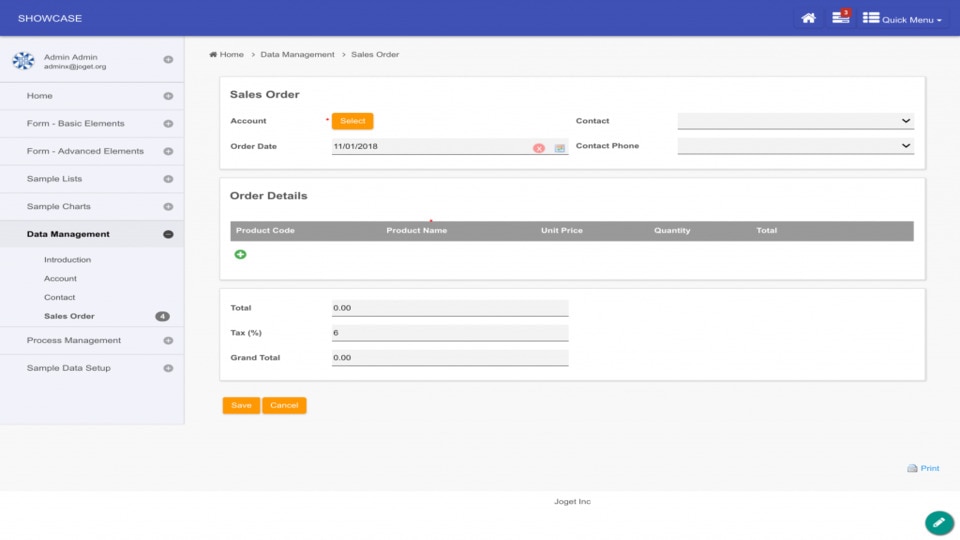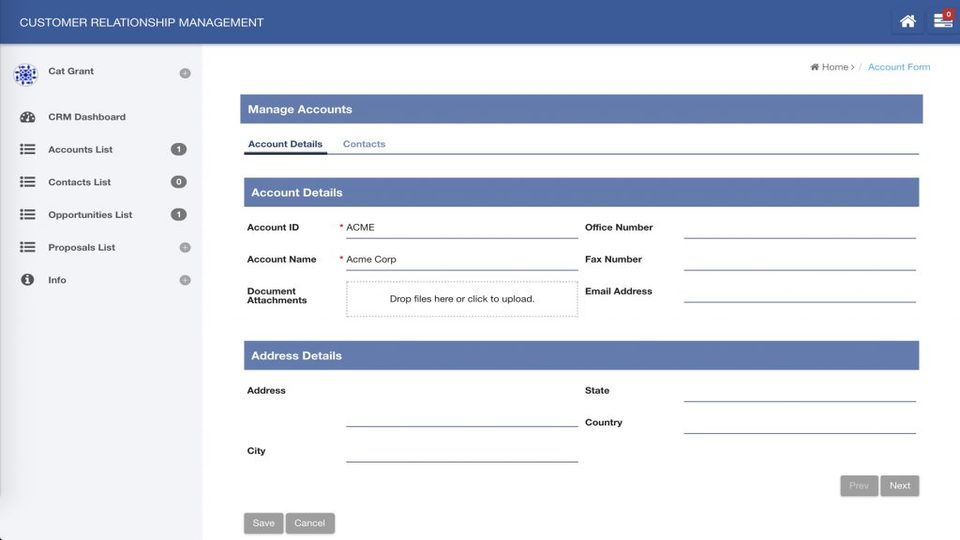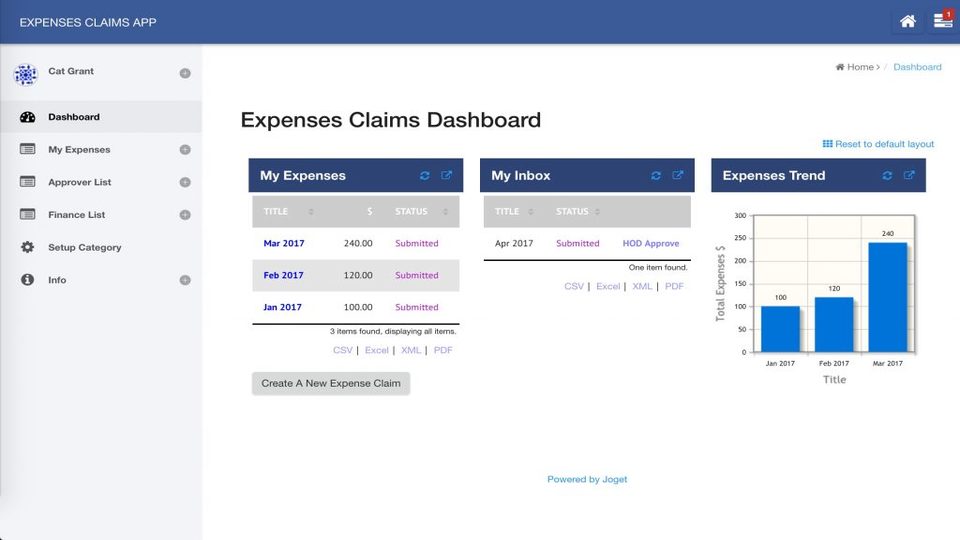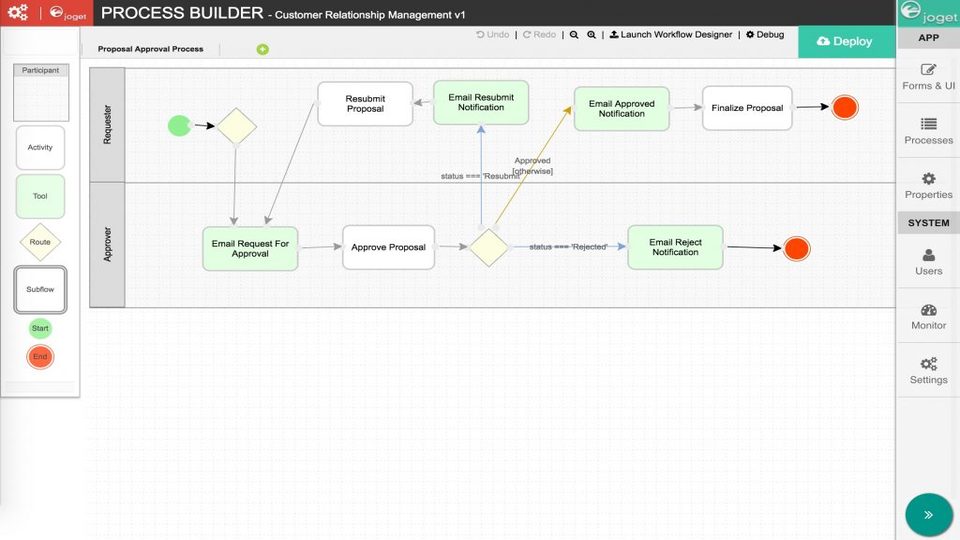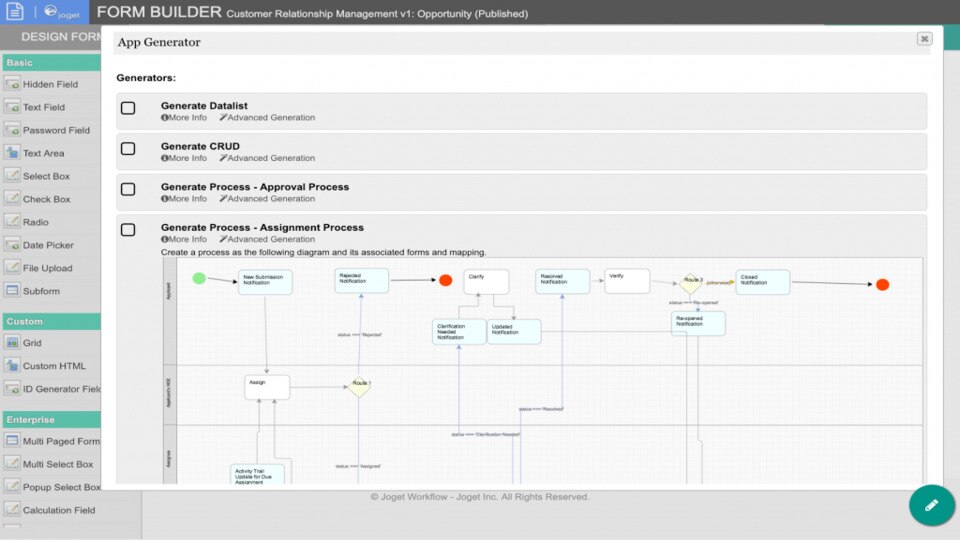 Easy Deployment
Processes, forms, datalists and userviews are packaged into apps for easier management and deployment. You can easily import and export apps. You can download apps from the Joget Marketplace. Joget also provides app versioning.
Workflow Management (BPM) and Automation
Design/model processes with Process Builder (fully web-based) or Workflow Designer (Java Web Start). Joget provides a drag-and-drop interface. There is no client-installation required. Execute processes with human tasks and system tools. You can also monitor running and completed processes. You can integrate with external systems using plugins.
Powerful Form/Screen Building Elements
You can build web-based forms with Form Builder. Joget provides drag-and-drop interface. There is no client-installation required (fully web-based). Joget has flexible form layout and configuration. There is a wizard-style property dialog. You can extend form element types using plugins. There is support for multiple configurable data binders in a single form to load and store data. Extend data binders (sources) using plugins. Joget has mobile browser support.
Enterprise Application Generation
Joget greatly reduces the time to market for your apps. The App Generator greatly accelerates the building of an app by allowing administrators to rapidly generate a base app directly from a form. It can generate lists, CRUD (create-read-update-delete) pages and an approval process.
Dynamic Plugin Architecture to Extend and Integrate
Supports a dynamic plugin architecture to achieve extensibility and adaptability of product features. Any kind of integration that is not yet available as a standard feature can be accomplished by developing a plugin, without breaking the fundamental core of the product.
App Center and Seamless App Installations
The App Center is a customizable landing page providing users with quick and secure access to apps. Joget provides seamless integration with the Joget Marketplace allows for easy downloads of additional apps and plugins.
Pricing summary
Enterprise Directory Connection
Enterprise Process Features
Enterprise Data Management Features
Enterprise User Interface Features
Enterprise App Generation
Enterprise Performance Management
Enhanced Security Features
Additional resources
Want more product information? Explore detailed information about using this product and where to find additional help.
Reviews
Read what others are saying about this product in our review section.
Cristina V.

Analyst

Review source: Invitation from G2

Review source: Invitation from G2

"Helps you manage your business productively and efficiently."

What do you like best?

Create event and groups. Everything can be played on Google Docs. It is easy to set up. Create, send and share files without limits. It manages tasks and makes activities faster and the investment is matched by the service it offers.

What do you dislike?

I have no negative points to talk about at the moment. Meets all the needs of the company, we found no fault.

Recommendations to others considering the product:

I highly recommend because it is the best web toolset that helps with business management and brings a lot of productivity to employees.

What problems are you solving with the product? What benefits have you realized?

It has applications that help the company to better manage the business. I have everything always available, wherever I am, I can access. Your business tools are always up to date. Using dynamic Gmail gives our customers a better identity with us, and we have better control of important information. We don't have to worry about deleting email because it offers a lot of storage space. With Google Calendar we have a fast, intuitive and easy to use application and let everyone know about everything that is happening in the company. Real-Time Collaboration gives all employees access to documents online. In google Docs I can create and save a multitude of documents. And overall it can centralize the important data in the internal system of the company.

Anonymous

Review source: Invitation from G2

Review source: Invitation from G2

"Fantastic software "

What do you like best?

Using this software made working a piece of cake throughout the day. It allowed everyone to have a platform to communicate throughout the office and address concerns, send praises, check updates, etc.

What do you dislike?

There wasn't much to dislike with this software at all.

What problems are you solving with the product? What benefits have you realized?

Many employees of ours already operated with google and since a few other applications we use there are google based, it was easy to incorporate Joget Workflow into the workplace.