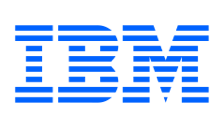 IBM Sterling Transformation Extender
IBM Sterling Transformation Extender enables your organization to integrate industry-based customer, supplier and business partner transactions across the enterprise. It helps automate complex transformation and validation of data between a range of different formats and standards. Data can be transformed either on premises or in the cloud.
Any-to-any data transformation
ITX is a modular and comprehensive solution based on industry standards. You can transform any structured or unstructured data without coding at enterprise scale.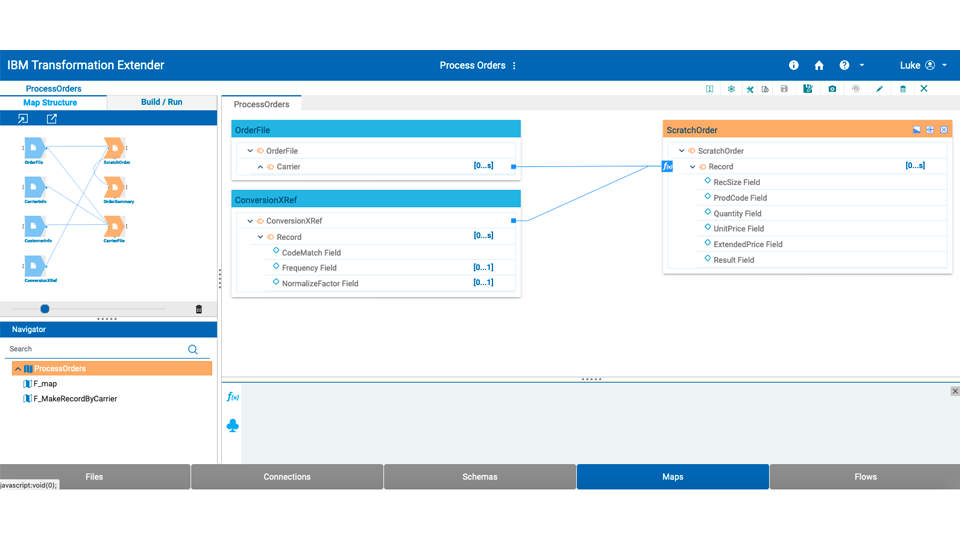 Improve time-to-value with a modern user experience
Robust user experience (UX) for efficient data mapping right from your web browser. Seamless user interaction with your choice of browsers provides easier and faster data mapping.
Engage and transform data residing in the cloud
Transform your data on cloud platforms. Engage data where it resides, whether on premises or in the cloud with an array of adapters. Cloud adapter support includes AWS, MongoDB, HDFS and Kafka.
Seamless interaction with cloud-standard APIs
Efficient, structured interaction for your users and systems with RESTful APIs. Quickly connect to applications and back-end systems. Deploy maps directly from the UX with RESTful APIs
Maintain mandated standards with ITX industry specific packs
Industry packs are available supporting regulations and standards specific to the chosen industry. The Financial Service pack meets key requirements, including support for SWIFT and NACHA. The Healthcare pack addresses HIPAA and HL7 requirements. While the Supply Chain pack addresses key standards such as X.12 and EDIFACT.
Certified containers
IBM Certified Containers for Sterling Transformation Extender are enterprise-grade, security-rich product editions with integrated common software services for consistent deployment life-cycle management — including easy install and configure options, management of upgrades and roll-back, scalability, and security.
Pricing summary
Used for Production implementations
Provides date transformation & RESTful integration
Can be used with any ITX Pack
Additional resources
Want more product information? Explore detailed information about using this product and where to find additional help.
Reviews
Read what others are saying about this product in our review section.
Víctor B.

Presales Manager en Innovery Group

Review source: Invitation from G2

Review source: Invitation from G2

"Any possibility on transformation between formats"

What do you like best?

The high number of adapters allow the user to integrate with a vast number of systems from standard interfaces as text files or structured sources as JSON to messaging systems connected with MQ or Kafka. The multi-input and multi-output paradigms allow the user to transform, so there won't be any issue that can be efficiently solved with ITX. The support is always available to clarify any product functionality, with a quick response time and always respecting the SLAs.

What do you dislike?

Since ITX has a long history, some functionality is inherited from previous versions. Hence, sometimes, it is common to feel stacked in an old-fashioned product due to old Windows design applications. IBM is correcting it by the development of new web-based desgin tools. Not all the adapters and integrations ara available for the las design tools so at this moement it is mandatory in some cases to use the old design tools. For the new Design Tools, it is required to have a Mongo Database with the corresponding cost to the institution to install and maintain the product. It would be better to have an embedded database or use any free database or any database with a license included on ITX (such as DB2). Online documentation is not best organized since it is difficult in some points to have all the information required. Some of the data is not on online documentation but can be found on Release Notes of specific versions, so it is necessary to deep on different sources of information.

Recommendations to others considering the product:

Consider from the beginning the incorporation of ITX Design Server if possible since it allow better CI/CD pipeline and team organization. Before using any adapter look on the examples included on the installation folder since they are sometimes better than studying them from documentation.

What problems are you solving with the product? What benefits have you realized?

Incorporation of industry standards. It is advantageous to have preloaded Standards on ITX, avoiding consuming big time on coding and testing these standards. All messages needed are included on the Industry Packs, including examples of different use cases.