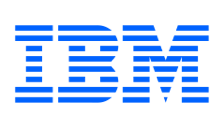 IBM Instana Observability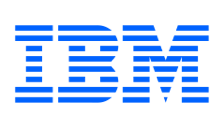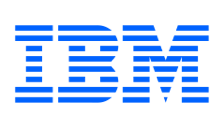 IBM Instana Observability
By IBM
Certified enterprise ready
An observability solution built for microservices that enables IT Ops to build applications faster and deliver higher quality services by automating monitoring, tracing and root cause analysis. The solution is optimized for OpenShift.
Instana is dedicated to improving the way DevOps teams deliver applications by re-inventing APM for cloud-native microservice environments. When Should You Consider Instana? Are you migrating existing workloads to the cloud? Are you migrating to microservices? Are you adopting Kubernetes? Are your developers involved in managing production performance? Do application performance problems take too long to solve? If you answered Yes to any of the above, try it for free!
Automated Discovery & Monitoring
With a single, lightweight agent per host, Instana continually discovers all components and deploys sensors crafted to monitor each discovered technology. The sensors automatically collect configuration, changes, metrics, and events with no human intervention. Metrics from each component are collected in high fidelity with 1 second data granularity and every request is traced across each microservice, automatically capturing the response time and context. No sampling, no partial traces.
How Instana delivers observability for microservice applications
Exact Root Cause Analysis
Instana analyzes incoming data within seconds uncovering service impacts nearly instantaneously. Alerts are aligned with service impacts using curated expert knowledge and machine learning based anomaly detection. Instana correlates related events into a single, actionable alert and presents an Incident Report. Metrics, traces, changes, exceptions, logged errors, and more are all correlated to formulate a singular, detailed understanding of why the incident occurred and its exact root cause.
Context Guide
A model of your service and infrastructure components that understands all physical and logical dependencies. The Context Guide is continually updated with state information like availability, configuration data, and a calculated health value.
Application Perspectives
Quick access to the exact visualizations and information you need to optimize the application and services you're responsible for. Focus the analysis and only display monitoring data you care about. With a simple UI driven configuration, users get a series of curated dashboards that visualize and analyze all related services and infrastructure.
Pipeline Feedback
Automatic analysis of application development and deployment pipeline events, correlated directly with application, infrastructure, and service performance data. Instana integrates with your CI/CD tooling to collect the deployment events. All quality analysis, metric data, and time information is automatically presented on the service dashboard.
Unbounded Analytics
Unbounded Analytics is an analysis layer covering all of the browser and backend trace details collected by Instana allowing you to dig deeper into every aspect of the data by filtering in a nearly unlimited combination of ways. All data is analyzed and understood in context (powered by Instana's proprietary data model - the Dynamic Graph) to easily understand performance issues and optimization opportunities.
Pricing summary
Instana Agent - Single Agent per Host
Application Performance Monitoring (APM)
Cloud & Infrastructure Monitoring
Analytics, Custom Metrics, Log Monitoring Support, Synthetic Support, Enterprise Security
Additional resources
Want more product information? Explore detailed information about using this product and where to find additional help.