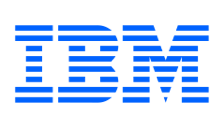 IBM Cloud Pak for Integration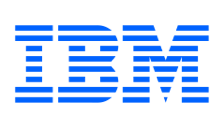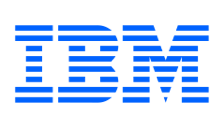 IBM Cloud Pak for Integration
By IBM
Certified enterprise ready
Driving business innovation by integrating new and existing applications and data, securely, reliably and at scale, this hybrid integration platform runs on any cloud achieving faster time to market, improved developer efficiency and reduced costs.
IBM Cloud Pak for Integration brings together IBM's market-leading integration capabilities to support a broad range of integration styles and use cases. Built on the Red Hat® OpenShift® Container Platform, IBM Cloud Pak for Integration provides a simple, complete solution that enables clients to leverage the latest agile integration practices, simplify the management of their integration architecture, and reduce cost while driving digital transformation across their organizations.
Single, Unified Platform
Offers a single, unified platform to support an agile approach to integration that empowers you and your team to quickly build and deploy secure, reusable integrations, increasing overall productivity while reducing risks and costs. Encouraging re-use and collaboration across teams to align with varying skill sets and addressing a large range of integration use cases.
IBM Cloud Pak for Integration
Application and Data Integration
Integrate all of your business data and applications more quickly and easily across any environment, from the simplest SaaS application to the most complex systems — without worrying about mismatched sources, formats or standards.
API Lifecycle Management
Create, secure, publish, discover and manage APIs across clouds while you maintain continuous availability. Take control of your API ecosystem and drive digital business with a robust API strategy that can meet the changing needs of your users.
Messaging
Simplify, accelerate and facilitate the reliable exchange of data with a flexible and security-rich messaging solution that's trusted by some of the world's most successful enterprises. Ensure you receive the information you need, when you need it, once and only once, with a highly available solution that scales to meet the highest needs.
Secure Gateway
Create persistent, security-rich encrypted connections between all your environments, on-premises and in the cloud, as well as those of your partners. Quickly set up and manage gateways, control access on a per-resource basis, configure TLS encryption and mutual authentication, and monitor all of your traffic.
Event Streams
Use Apache Kafka to deliver messages more easily and reliably and to react to events in real time. Provide more engaging customer experiences by responding to events before the moment passes, and move data at scale to multiple end-points and consumers.
High Speed Data Transfer
Send large files and data sets virtually anywhere, reliably and at maximum speed. Accelerate collaboration and meet the demands of complex global projects and teams, without compromising performance or security.
Pricing summary
Pay monthly, license and support included
Includes access to all Cloud Pak for Integration component features
Operations Dashboard free to use subject to usage restrictions
Limited, restricted license of Red Hat OpenShift Container Platform included
Additional resources
Want more product information? Explore detailed information about using this product and where to find additional help.