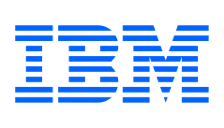 IBM Cloud Pak for Data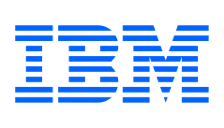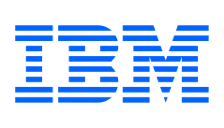 By IBM
Certified enterprise ready
An open data and AI platform that runs on any cloud. Deployable in hours and easily extendable with IBM and third-party services, it enables organizations to easily integrate analytics to speed innovation.
IBM Cloud Pak™ for Data is a fully-integrated data and AI platform that modernizes how businesses collect, organize and analyze data and infuse AI throughout their organizations. Built on Red Hat® OpenShift® Container Platform, IBM Cloud Pak for Data integrates market-leading IBM Watson® AI technology with IBM Hybrid Data Management Platform, DataOps, governance and business analytics technologies, to provide the information architecture for AI that meets your enterprise needs.
Single, unified platform
Speed time to value with a single platform that integrates data management, data governance and analysis for greater efficiency and improved use of resources. Help enable self-service collaboration across teams.
Integrate data and AI into apps with IBM Cloud Pak for Data on Red Hat OpenShift
IBM Cloud Pak for Data end-to-end walkthrough
Data virtualization
Query data more easily and more securely across multiple sources, on cloud or on-premises, and eliminate data silos. Exploit the combined processing power of those sources for massive query acceleration. Achieve the speed and scalability your business needs for today's and tomorrow's workloads.
Built-in data governance
Efficiently respond to changing regulations with embedded, sophisticated governance capabilities; these include automated discovery and classification of data, masking of sensitive data, data zones and data lifecycle management.
Unified data and AI services
Manage end-to-end data workflows to help ensure that data is easily accessible for AI. Make sure that your data is high-quality to deliver accurate, automated insights and decisions. Seamlessly build and manage machine learning models across development and production in a collaborative environment.
Extensible APIs and ecosystem
Benefit from a broad ecosystem of complementary hardware, software and services through a growing services catalog. Provision preferred data and AI services flexibly and rapidly, and customize data workflows to your individual needs.
Industry accelerators
Use industry best practices to your advantage to accelerate implementations and deliver significant business value. Benefit from built-in models and accelerators for various industries including finance, insurance, healthcare, energy, utilities and more.
Cloud-native agility
Accelerate application development and deployment with a multicloud data platform that is agile, resilient and portable. Benefit from Kubernetes containerization to provision and scale services in minutes instead of months, inside a more secure, governed environment.
Continuous intelligence
Develop real-time streaming applications and deliver continuous intelligence across your business. With IBM Streams on IBM Cloud Pak for Data, you can enable continuous and rapid analysis of massive volumes of data in motion or at rest. This can help you gain business insights faster and make more-informed decisions.
Pricing summary
Pay monthly, license and support included
Includes access to all the base services of Cloud Pak for Data component features
Limited, restricted license of Red Hat OpenShift Container Platform included
Up to 64 VPCs of container clusters
Additional resources
Want more product information? Explore detailed information about using this product and where to find additional help.