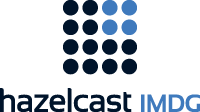 Hazelcast IMDG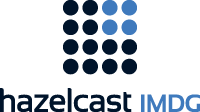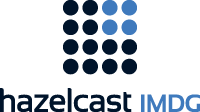 By Hazelcast
Certified enterprise ready
The Hazelcast IMDG (in-memory data grid) is a set of networked/clustered computers that pool together their random access memory (RAM) to let applications share data structures with other applications running in the cluster.
The primary advantage of an IMDG is speed, which has become critical in an environment with billions of mobile, IoT devices and other sources continuously streaming data. With all relevant information in RAM in an IMDG, there is no need to traverse a network to remote storage for transaction processing. The difference in speed is significant – minutes vs. sub-millisecond response times for complex transactions done millions of times per second.
High-Density Memory Store
The Hazelcast IMDG high-density memory store enables the largest data sets to run efficiently in an in-memory cluster across your most popular data APIs. This delivers extreme speed, at scale, and is currently in use at the world's largest enterprises across a broad range of domains.
Hazelcast IMDG Enables Irish Revenue to Meet Peak Web Demand
Hazelcast Management Center
The Hazelcastd Management Center provides a bird's-eye view of all cluster activity, along with configurable watermarks for alerts through a web-based user interface and cluster-wide JMX and REST APIs. This enables your support team to know the exact in-the-moment status of mission-critical systems
Hot Restart Store
Whether the restart is a planned shutdown or a sudden cluster-wide crash, Hot Restart Store allows full recovery to the previous state of configuration and cluster data. The difference is significant, what used to take hours now take minutes, what took minutes now takes seconds. When every second of downtime puts revenue or customer satisfaction at risk, Hot Restart store provides an elegant solution to a complex problem.
Rolling Upgrade
Hazelcast Rolling Upgrade provides on-the-fly upgrades to cluster nodes and versions without service interruption. This means your system is always current, and there is no noticeable downtime for your operational systems while you upgrade.
Hazelcast Security Suite
The Hazelcast Security Suite provides standards-based Java Authentication and Authorization Service (JAAS) and interoperable encryption, authentication, and access control checks to mission-critical applications. This is essentially industry-leading security embedded in-memory, where it becomes integral to all operational processes.
WAN Replication
Hazelcast WAN Replication enables synchronization of multiple Hazelcast clusters in different datacenters for disaster recovery or geographic locality and can be managed centrally through the Hazelcast Management Center.
Pricing summary
Enterprise (non High-Density) edition includes Management Center, clustering and WAN replication.
Includes rolling upgrades, security, cloud virtualization support, distributed caching, compute.
Includes High Density Memory Store for Hibernate, Hot Restart feature & High Density Memory Storage
Up to 5 Nodes available in this offering.
Additional resources
Want more product information? Explore detailed information about using this product and where to find additional help.