Focus sentinel
Focus sentinel
HAProxy Enterprise is the industry-leading software load balancer. It powers modern application delivery at any scale and in any environment, providing the utmost performance, observability and security. Organizations harness its cutting edge features and enterprise suite of add-ons, backed by authoritative expert support and professional services.
Load Balancing
Supports all TCP based load balancing. Layer 7 Inspection provided for HTTP, HTTP/2, gRPC, and FastCGI protocols. Comprehensive LB Methods, Advanced Routing Decisions, Stickiness/Persistence, Extensive ACL System, LUA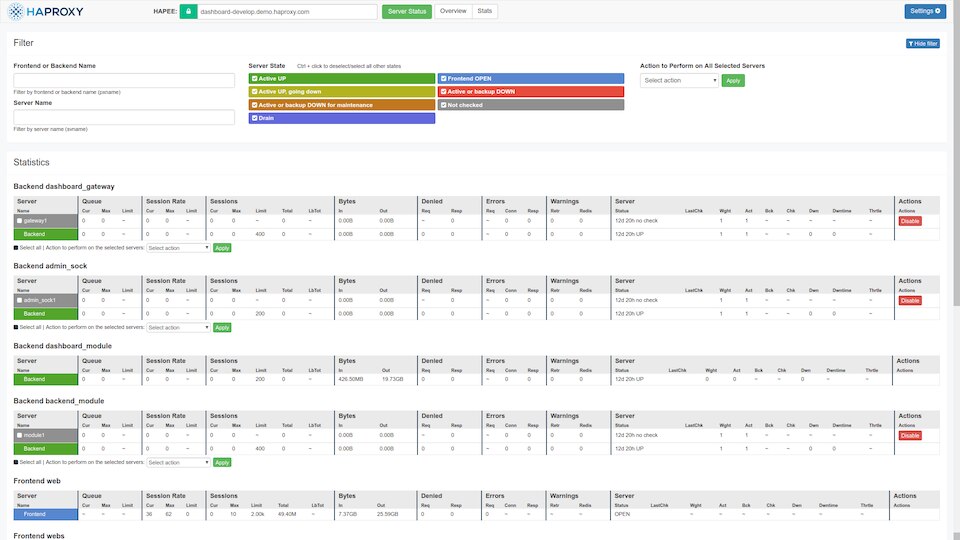 High Availability
Advanced Health Checks, Slow Start, Slow Stop, Traffic Overload Protection, Traffic Shadowing, Hitless Reloads
Application Acceleration
High Performance SSL/TLS, Advanced SSL Algorithm Selection, Multithreading, Object Caching, Connection Pooling, Compression, Geolocation, Device Detection
Security
Web Application Firewall, HTTP Validation, Advanced Application-based DDoS Protection, Anomalous Behavior Protection, Traffic Filtering, Dynamic ACL Updates
Administration
Runtime API, DNS for Service Discovery, Server Templates, Extensive Logging, Data Plane API, Realtime Cluster-wide Tracking
Additional resources
Want more product information? Explore detailed information about using this product and where to find additional help.
Reviews
Read what others are saying about this product in our review section.
Anonymous

Review source: Invitation from G2

Review source: Invitation from G2

"Best Gateway for Network/Web Applications"

What do you like best?

various Load-Balancing algorithms and terminating traffic at L7 and L4 both. Very fast and pluggable

What do you dislike?

bit complex configuration and json logging upgrade from 1.5 to 1.8 makes ground breaking changes

Recommendations to others considering the product:

Yes

What problems are you solving with the product? What benefits have you realized?

we're using haproxy in our production as a gateway for proxing and reverse-proxing.