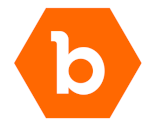 Bugcrowd Cybersecurity Solutions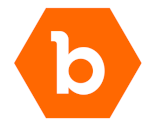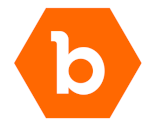 Bugcrowd Cybersecurity Solutions
By Bugcrowd
Crowdsourced-powered SaaS platform combining data-driven crowd engagement, integrated validation and triage, built-in workflows, and a rich knowledge graph to reduce risk, improve security ROI, and accelerate digital transformation.
Delivery method
SaaS
This product is a pure SaaS offering and does not require any additional software prerequisites.
Bugcrowd connects the right researchers to the right use cases, with contextual insights, workflows and APIs, to help customers find, prioritize and fix security vulnerabilities at unprecedented scale and speed, without compromise. For custom pricing, questions or private offer, please contact get.started@bugcrowd.com.
Vulnerability Disclosure Program (VDP)
VDP equips your team with robust submission frameworks and takes care of triage so they can focus on addressing valid findings. Flexible disclosure methods help organizations adopt a public security program using a see-something-say-something approach. These capabilities streamline intake of vulnerability information from external parties through the Bugcrowd platform ('Crowdcontrol'), enabling centralized reporting, integrated workflows, and lower overheads.
Network Pen Test
Can help organizations reduce risk and exposure across critical infrastructure. While automated solutions can flag things like open ports and known CVEs, unearthing nuanced misconfigurations, complex architecture flaws, and chained vulnerabilities requires a more sophisticated approach.
Web Application Pen Test
Web apps continue to harbor more vulnerabilities than any other type of digital asset.
API Pen Test
90% of web-enabled applications will have more surface area for attack in the form of exposed APIs rather than the UI itself.
Mobile Pen Test
Is critical as it represents the latest attack surface for many organizations.
IoT Pen Test
Connected devices are used at more than 80% of organizations, though only one-third of CISOs believe security teams have the skills and experience to handle threats to this relatively new technology.
Bug Bounty
Provide ongoing assessment of targets. We recommend this approach for all customers, especially those with high-value targets and those with rapid or agile development lifecycles. The Bug Bounty includes an initial bounty pool.
Pricing summary
VDP - Essentials is for companies of less than 1000 employees.
Triage SLA, Remediation Advice and Retesting for a complete program.
Work with a Customer Success Manager with ensure a successful program.
Additional resources
Want more product information? Explore detailed information about using this product and where to find additional help.