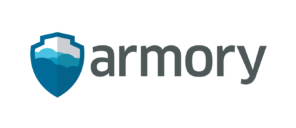 Armory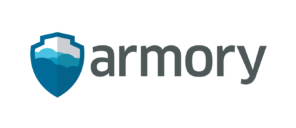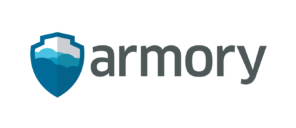 By Armory
Certified enterprise ready
Armory provides an enterprise distribution of Spinnaker.
Armory provides an enterprise distribution of Spinnaker, the cloud native, open source, continuous delivery platform that creates a paved road for your developers to deploy with speed and resilience. We help companies understand and optimize their entire software development lifecycle so they can ship better software, faster. With Armory Spinnaker, you get 24/7 support, as well as professional services and training, from the world's experts in implementing and running Spinnaker at scale.
Armory Policy Engine
• Codify and automate your security & compliance requirements and best practices • Execution features allow policies to be run before and after pipeline stages
Spinnaker Kubernetes Operator: Demo
Armory Terraform Integration
• Seamless integration of Spinnaker with Terraform • Run Terraform plan, apply, destroy, and output stages as part of your Spinnaker pipeline to fully align your infrastructure with your deployments
Armory Pipelines as Code
• Dynamically create and store Spinnaker pipelines (in JSON, HashiCorp Configuration Language or YAML) in a Git repository • Enables version control, templates, and modularization in your pipelines as well as repeatable, scalable pipelines by avoiding the need to use the Spinnaker user interface (UI).
Armory Secrets Management
• Encrypt secrets used within your Spinnaker configuration files • HashiCorp Vault, AWS Secrets Manager, and encrypted Amazon S3-compatible buckets are supported as secrets engines
Multi-Cloud Deployment
Deploy your VM, containers, or functions across public and private clouds, including AWS EC2, ECS, EKS, Lamba, Kubernetes, Red Hat OpenShift, Google Compute Engine, Google Kubernetes Engine, Google App Engine, and Microsoft Azure.
Automated Releases with Pipelines
Create deployment pipelines that run integration and system tests, spin server groups up and down, and monitor your rollouts. Trigger pipelines via git events, Jenkins, Travis CI, Docker, CRON, or other Spinnaker pipelines.
Advanced Deployment Strategies
Deploy using Canary or Red/Black (Blue/Green) or Rolling update, and enable automated Canary-analysis to ensure safety of the new updates before full-rollout to production.
Armory Agent for Kubernetes
Ability to scale deployments to thousands of Kubernetes clusters with minimal latency and accelerated pipeline execution times. Enhanced security through decentralized account management and the ability to keep your K8s API servers private from Spinnaker. Improved usability, enabling account management at the team level and adding the ability to add new accounts on the fly without restarting Spinnaker
Pricing summary
Armory Terraform Integration
Armory Agent for Kubernetes
Armory Secrets Management
Additional resources
Want more product information? Explore detailed information about using this product and where to find additional help.